Heat On 1MDB High Flyer As Private Jet Grounded In Singapore
Josh O'Neill, Assistant Editor , 7 February 2017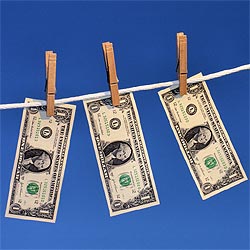 Low Taek Jho's family could face turbulent times with authorities worldwide over the recent seizure of one of its renowned assets.
Singapore authorities have reportedly seized a S$50 million ($35.4 million) private jet belonging to Low Taek Jho, a Malaysian financier with Hollywood ties who is at the epicentre of worldwide probes into alleged money laundering connected to 1Malaysia Development Berhad.

The Bombardier Global 5000 jet has been impounded by authorities and grounded at Singapore's Seletar Airport for the past two weeks, according to media reports.

The state-owned investment fund, more commonly known as 1MDB, is currently the subject of money laundering investigations in at least six countries including the US, Switzerland, Singapore and, most recently, Australia.

In recent months, the scandal-hit fund has seen multiple fines, indictments and jail sentences handed down to nefarious former bankers over their affiliations with the fund.

The aircraft is part of $1 billion in assets allegedly acquired using funds siphoned off from 1MDB that the US government is moving to seize. However, a spanner was thrown into the works when a New Zealand court last month ruled that Low's family can change trustees holding their assets, a decision that could see the financier sidestep US authorities' seizure attempts.

The family of Low claims the Swiss trustees holding their assets are afraid to retaliate against the US for fear of being prosecuted in a global game of investment hide-and-seek triggered by the alleged disappearance of $3.5 billion of the $8 billion raised by 1MDB. The US Department of Justice is investigating real estate, investments and art works that were allegedly purchased with cash siphoned off from the fund.

The Low family's assets include a $380 million stake in New York's Park Lane Hotel, a $107 million interest in EMI Music Publishing, a $35 million Bombardier jet, and a $30 million penthouse at Time Warner Center in New York.

Last month, a Malaysian MP filed a civil lawsuit against the country's prime minister, Najib Razak, and his government, accusing him of wrongly exercising his lawful authority in relation to 1MDB. The 110-page claim filed in a Kuala Lumpur court by opposition MP Tony Pua detailed how $731 million that allegedly originated from 1MDB was transferred into Najib's personal bank accounts.