People Moves
Who's Moving Where In Wealth Management? - T Rowe Price Group, Bank Of Singapore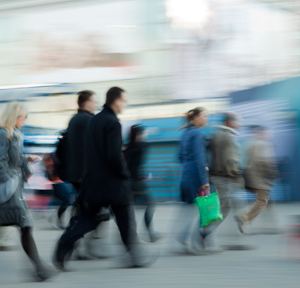 The latest moves in wealth management across Asia.
T Rowe Price Group
T Rowe Price Group has appointed two new members to its Japan businesses. Kuniaki Doi has been made head of retail business, and Yasuo Miyajima has become head of institutional investors business, the firm said in a statement.
Doi will lead the retail business in the market. He was previously with Goldman Sachs, where he last held the position of managing director and head of the third-party distribution team, and before that, he
served in investment management roles at Morgan Stanley Investment Management.
Miyajima will engage with institutional investors in Japan. He brings with him over 20 years of professional experience through various roles in the financial industry. Most recently, he was with Prudential Investment Management Japan, where he oversaw the full integration of that company's sales division.
Bank of Singapore
This publication can confirm that Bank of Singapore has added Angel Wu to its Hong Kong team, taking up the role of head of the product management group. She formerly worked for ABN AMRO.
Wu joined ABN AMRO in Hong Kong in 2006. Prior to that she worked with Dah Sing Bank, Citi, Bank of East Asia and Mees Pierson in Hong Kong.