People Moves
Who's Moving Where In Wealth Management? - T Rowe Price, Legg Mason, Others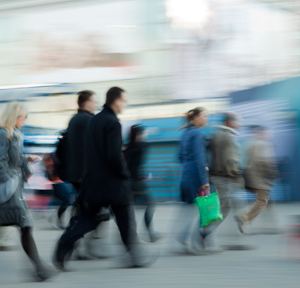 The latest moves in the wealth management sector across Asia-Pacific.
T Rowe Price
US-based T Rowe Price appointed Wenting Shen as a solutions strategist Asia-Pacific.
Shen has joined the Asia Pacific multi-asset division team in Hong Kong and reports to Thomas Poullaouec, head of multi-asset solutions for APAC. She will work with the team to create customized multi-asset solutions.
She has more than 10 years' experience in the region's investment industry and joins from Blackrock Asset Management, where she was vice president of multi-asset solutions.
Legg Mason
Global asset management firm Legg Mason has appointed Regina Curry as chief diversity officer. This new hire comes after chairman and chief executive Joe Sullivan joined more than 330 CEOs in signing the CEO Action for Diversity and Inclusion pledge to advance diversity and inclusion in the workplace.
Curry joins Legg Mason after serving as senior director of global diversity and inclusion at McCormick & Company, where she developed and implemented a multi-year global diversity and inclusion strategy.
AxiomSL
AxiomSL, the global provider of regulatory reporting, risk and data management solutions, has appointed Roger Worthington as head of production operations.
In this role, Worthington is responsible for leading AxiomSL's newly-created production operations team. He will be based in Singapore and will report to Peter Tierney, Asia-Pacific chief executive AxiomSL.
Worthington has more than 20 years' experience in building and managing shared infrastructure, including networks and data centers, at financial institutions. Most recently, he served as the head of APAC operations at Pico, a provider of market data services and customised managed infrastructure solutions.
Franklin Templeton Investments
Global investment manager Franklin Templeton Investments has appointed Manraj Sekhon as chief investment officer of emerging markets equity, effective 19 February.
He will oversee the emerging markets equity teams across the organization, and will be based in the firm's Singapore office. He will report to Stephen Dover, head of Equities.
Prior to joining Franklin Templeton, Sekhon served as the chief executive, CIO and director of Fullerton Fund Management, a Singapore-based asset manager.
AXA Investment Managers
AXA Investment Managers has appointed Florence Dard as global head of business development, effective 5 March.
She will lead a newly-created business development department. It will comprise the client capital group, research and strategy, marketing and communication and product development teams.
Based in Paris, Dard will report to Isabelle Scemama, chief executive of AXA IM - Real Assets and will join the management board.
She has spent more than 18 years at the AXA Group in various positions including 13 years within AXA Investment Managers as relationship manager for AXA France, head of corporate sales for pension and savings schemes and institutional sales manager.