DBS Keeps Faith With Equities
Tom Burroughes, Group Editor , 10 April 2018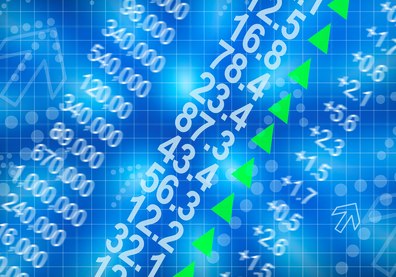 One of Singapore's "Big Three" banks tells this publication it remains overweight US equities, and says the positive effect of recent US corporate tax changes haven't been fully priced in by investors.
DBS isn't fazed by the upsurge in protectionist noise from the US and China, choosing to remain positive on US equities and says recent price pullbacks have actually made the asset class more attractive.

Hou Wey Fook, chief investment officer at the lender's consumer and wealth management arm, told WealthBriefingAsia that there is still a case for holding US stocks.

"As a house, we are positive on US equities despite widespread concerns on valuations. History shows that valuations on their own do not dictate the trajectory of the US market. In fact, we believe that the recent pullback in the US presents great opportunities for investors to gain exposure to longer-term themes, and the street has, in general, been under-pricing the positive impact from the tax revamp," Hou told this publication.

US President Trump's move to slap tariffs on certain Chinese exports, claiming that the Asian country's seizure of Western intellectual property is unfair, has rattled investors concerned about previous protectionist episodes. Wealth managers have so far given a mixed range of views on how to read trade rows.

In last month's survey of global fund managers by Bank of America Merrill Lynch, respondents said the threat of a trade war (30 per cent) returned to be the top of list of tail risks most commonly cited by investors for the first time since January 2017, followed by inflation (23 per cent) and a slowdown in global growth (16 per cent). That study also showed the clear majority of investors (74 per cent) of investors surveyed thought the global economy is in the late cycle, the highest percentage in survey history.

The DBS stance so far appears to be broadly sanguine.
"We do have a number of headwinds, such as rising rates under the new the Fed Chairman," Hou said, reflecting that [Fed chair] Powell has been more blunt in his pronouncements than predecessor Janet Yellen. "We are however of the view that rate rises are not necessarily bad for the market particularly when the Fed is seen to be raising rates pre-emptively, ahead of inflation. And we believe this is the case today as the Fed has already raised rates 5 times since 2015 even before inflation hit the 2 [er cent target." As for protectionism worries, he said: "Our base case is that there is going to be an intensive period of negotiations and that it will not deteriorate into a full-blown trade war."
Weights
"We are currently overweight equities and neutral bonds. Our constructive stance on equities is premised on the fact that the global synchronised recovery will continue to underpin corporate earnings – and this, in turn, will keep a lid on valuations. The markets we favour are US and Asia ex-Japan. We like the US for reasons highlighted earlier. As for Asia ex-Japan, we favour the region because economic momentum remains robust while valuations are attractive," Hou said.

"On balance, from a strategy perspective, we remain pro-risk. But we are also cognisant that volatility will remain high in the coming months – hence the emphasis on downside protection will be crucial," he said.

"In bonds, we are underweight developed markets government bonds, as we believe that the combination of improving macro fundamentals and rising energy prices will put upward pressure on bond yields. That said, we do not expect the US Treasury 10-year yield to overshoot 3 per cent on a sustained basis," he continued. "Meanwhile, we are neutral DM [developed market] corporate bonds and overweight emerging markets bonds," Hou said.

Hou said DBS is generally more upbeat on corporate bonds over government bonds, given that the credit spreads in the former can, he said, mitigate the impact of monetary tightening by the US Federal Reserve.

From a geographic point of view, Hou said emerging market credits look attractive, given the positive growth outlook of the emerging economies.

On other areas, Hou said that in the alternatives space, "we are neutral on both gold and hedge funds".

"As volatility is expected to stay elevated in the coming months, it makes sense to gain some exposure to hedge funds for downside protection. The strategies which we favour include macro fixed income, multi-strategy, commodity trading advisor, and long/short market neutral equity," he said.

Commenting on how some investors in Asia hold high amounts of cash, this publication asked what the bank's own stance is on the matter. "From an asset allocation standpoint, we believe investors with a `balanced' portfolio strategy should allocate 1 per cent to cash," Hou said.
"In the short term we are in a correction phase [for equities] but we are not at the start of a bear market," Fook said. The fact that the bull market has lasted almost a decade should not automatically push investors into thinking it will end soon, particularly if fundamentals are improving, he added.