LGT Upbeat Over China Renaissance IPO
Tom Burroughes, Group Editor , 2 October 2018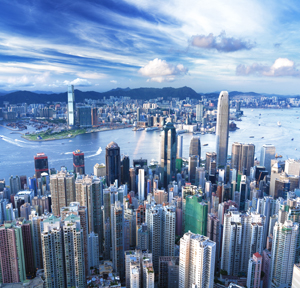 The Liechtenstein-based private bank is a "cornerstone" participant in the IPO.
Liechtenstein-based China Renaissance, the entity that floated on Hong Kong's stock market late last week.

The private banking and asset management group of the Princely House of Liechtenstein is one of three cornerstone investors in the business, which focuses on Asia's strong technology, media and telecoms sector. CR's business includes private placement advisory, M&A advisory, securities underwriting, research, sales and trading, investment management and other financial services.

The IPO was expected to raise more than $346 million (source: CNBC, others)

"This investment is part of a strategic initiative to further strengthen LGT's network with leading Asian tech entrepreneurs and to enhance our investment expertise in this exciting area that we expect will create a lot of value in the years and decades to come," HSH Prince Max von und zu Liechtenstein, LGT's chief executive, said.

China Renaissance was founded by former Morgan Stanley banker Fan Bao in 2005. The company reported a net loss of $65.3 million for the three months ending in March on a revenue of $22.7 million, versus a deficit of $1.14 million for the same period in 2017. Much of the widening was due to a sharp rise in the value of preferred shares held by the company's backers, which get booked as a liability under IFRS accounting standards. (Source: Bloomberg, 27 June, 2018.)

Besides LGT, the other cornerstone investors are Ant Financial and Snow Lake Capital. In Hong Kong, when market conditions are difficult, firms going public invite cornerstone investors such as well-known institutions, sovereign wealth funds and celebrities to subscribe for shares under the placing tranche in order to enhance popularity and investors' confidence. The major benefit available to cornerstone investors is preferential placings - a guarantee that investors will receive an allocation of shares regardless of the final offer price. (Mayer Brown LLP).