Singapore Gives UBP Green Light For Wholesale Banking
Tom Burroughes, Group Editor , 5 March 2019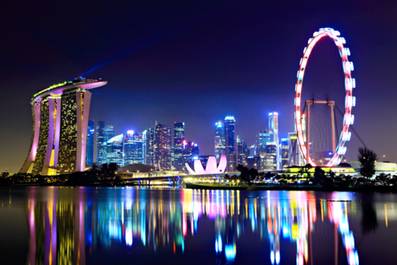 The city-state's regulator has awarded a wholesale banking licence to the lender, allowing it to offer Singapore dollar services as well as a wider range of services to domestic clients in Singapore.
Geneva-based Union Bancaire Privée today announced that its Singapore branch has been given the regulatory green light for a wholesale banking licence in Singapore, a move it intends will help it widen services to clients.
UBP Singapore expects to start operating as a wholesale bank from the start of April this year, it said in a statement. The licence has been granted by the Monetary Authority of Singapore.
The licence will allow UBP Singapore to offer Singapore dollar services, including deposits and loans, within the prescribed regulatory guidelines for wholesale banks, and provide a wider set of investment solutions to domestic clients in Singapore.
"The upgraded licence underlines our commitment to Singapore, the region and our clients. We see great potential in Asia for our unique wealth and asset management solutions and are excited to have the opportunity now to provide an even wider set of bespoke solutions that will better meet the needs of our clients," UBP's chief executive Guy de Picciotto, said.
UBP has had asset management operations in Asia for more than 20 years, operating in Tokyo since 1989, Hong Kong since 1990, and Singapore since 1993, where it also launched its private banking business for the region with a merchant banking licence on 1 November 2013. Its purchase of Coutts International's assets in Singapore and Hong Kong (April 2016), widened its wealth footprint and it also obtained a banking licence for its Hong Kong branch.
As reported last Friday, UBP won the award for "pure play boutique private bank" at the WealthBriefingAsia Greater China Awards 2019.
(An earlier version of this story ran yesterday.)