Investcorp Agrees To Buy Mercury Capital Advisors
Tom Burroughes, Group Editor , 24 May 2019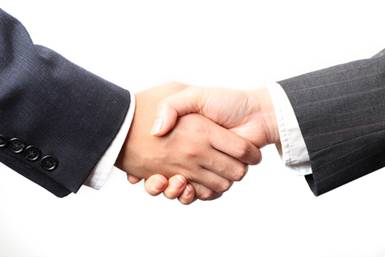 Mercury has been a "disrupter" in a capital-raising and advisory space once traditionally dominated by investment banks. Clients include wealth managers and family offices. Note: UK and US financial markets are closed 27 May.
Alternative investment powerhouse Investcorp, which has $22.5 billion of assets under management, has agreed to buy Mercury Capital Advisors for an undisclosed sum.

The transaction will not change Mercury's status as an independent firm and it will keep its leadership team, the parties said in a statement yesterday. Mercury was created in 2009 by Michael Ricciardi, Alan Pardee and Enrique Cuan. The founders, who had worked at Merrill Lynch, have now closed more than $170 billion in fund commitments since starting out together in 2003.

The organisation has been a "disrupter" of the capital-raising field traditionally dominated by large investment banks. It proudly advertises its placing agent prowess, stating that, to date, it has raised 14 oversubscribed funds in Asia, consecutively, as at the end of 2018. The firm has also won the top spot for placement agent for private equity in the Thompson Reuters Equity and Equity-Related US Private Placement League Table for the last three consecutive years.

The parties said the transaction is expected to close in the third quarter of this year.

This news service has asked Mercury for comment about future strategy following the deal, and may update in due course.

The rise of firms such as Mercury is part of a shift in how capital-raising has changed in the aftermath of the 2008 financial crisis and squeeze on investment banks from tighter capital rules. A number of businesses connect private investors to alternative asset class areas, with some seeing their function as "democratising" market access.

Global footprint
Mercury, its affiliates and distribution partners have over 50 employees in 14 offices across the Americas, Europe, the Middle East and Asia. It has opened a number of offices around the world as part of its build-out. (Ford Smith, executive director - iFunds distribution at Mercury, is also a member of this publication's editorial advisory board, and spoke to this news service late last year about trends in his sector.)

"We have known the Investcorp team for many years and believe they are the right partners with whom we can expand our capabilities. We are particularly excited about what this partnership means for Mercury's outsourced CIO platform and partnership with other asset managers and family offices," Ricciardi said.
The deal gives Investcorp access to a firm that taps into institutional investors, including sovereign wealth funds, corporate and public pension plans, insurance companies, endowments, family offices, foundations, funds of funds and consultants. In addition, Mercury also serves RIAs, family offices, and other wealth advisors.

The Mercury team will continue to operate from its offices in New York, London, Boston, Chicago, San Francisco, Dubai, New Delhi, Singapore and Tokyo.