StanChart Keeps Faith In Equities, Smiles On Gold's Downside Protection
Tom Burroughes, Group Editor , 8 July 2019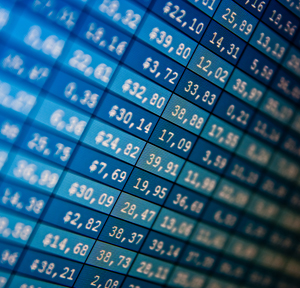 The private bank set out its investment forecasts and asset allocation stance for the rest of this year and into 2020.
Standard Chartered Private Bank is betting on the US Federal Reserve will cut rates to ensure that the global growth slowdown is temporary rather than the precursor to a recession. The lender says that it continues to favour equities over bonds and prefers emerging market and corporate bonds to those issued by developed countries' governments.

As far as equities are concerned, the private bank said it prefers to holds US equities.

Where downside risk protection is concerned, Standard Chartered Private Bank said that holding gold is a good way to give some cover, particularly as it reckons that the US dollar will be soft in coming months.

The bank gave its forecast at the mid-point of 2019, a time when geopolitical worries – such as over the US/China trade arguments – have been a headwind for markets, even though equities have had a strong run after early wobbles at the start of this year. The MSCI World Index of developed countries' equities has logged total returns of 18.5 per cent since the start of this year (capital growth plus reinvested dividends, in dollars).

The UK-listed group reckons that the US central bank will act to keep the global economy humming a while yet.

"We believe the Fed's insurance interest rate cuts will extend the economic cycle warranting a continued preference for risk assets on a 6-12 month horizon. We would likely need to see more signs of inflation pressure and/or financial excesses before considering dialling back risk in investment allocations," it said.

"Geopolitics is clearly an area of concern. While risks are impossible to quantify and difficult to factor into decision-making, they argue for a less aggressive investment stance than would otherwise be the case. In our view, trade tensions are a symptom of the shift from a US-centric world order to a more multi-polar one amid rising Chinese economic, military and political power. To what degree the US accepts China's increased role in global affairs will be key to the evolution of US-China tensions in the coming years," the bank said.

Explaining its preference for US equities, the bank said: "Within equities, we have a slight preference towards the US as earnings continue to expand, strong cash positions support share buybacks and looser monetary policies boost investor sentiment. In bond markets, we continue to like emerging market dollar government bonds amid slightly cheap valuations and an intensified search for yield. Finally, our bias for a weaker dollar should encourage flows into emerging market assets."

The bank noted that the US equity market is trading on a price/earnings valuation of 17 times earnings, compared with the long-term average of 15x. "However, compared to bond yields, the market remains attractively valued. Investors have consistently overestimated the level of US interest rates," it said, arguing that this overestimate has actually helped push the market up higher this year.

Other equities
Elsewhere, the bank is neutral on Asia ex-Japan stocks, eurozone equities and other emerging market equities; it is also neutral on the UK equity market and negative on Japanese equities (it is worried about weaker earnings growth in that country).

The bank said US unemployment is so low that the US economy is running close to "full capacity", which could stoke inflation pressures. However, productivity gains have offset recent wage growth and inflation expectations have been actually falling.

"Meanwhile, we believe there are few signs of significant financial excesses akin to the 2001 "dot com" boom or the 2007 US real estate market worries. Today, while concerns have been expressed about US banks' exposure to student loans and the increased reliance of sub-investment grade issuers on covenant-lite floating rate debt, our view is these exposures are insufficient to trigger the end of the cycle," it said. ("Covenant-lite" debt is a type of financing that is issued with fewer restrictions on the borrower and fewer protections for the lender – their popularity can sometimes be a warning that creditors are becoming laxer over their conditions in a desire for yield.

"While the medium-term picture looks reasonably constructive in our assessment, shorter-term factors tell a different story. On the positive side, earnings and economic expectations are currently more supportive than prior to previous mid-cycle and end-of-cycle interest rate cuts. While business confidence has fallen, the US ISM index remains above 50, which suggests the industrial sector is experiencing a slowdown rather than an outright contraction. Event risks today are elevated, similar to the run-up to the 1995 (Latam "tequila" crisis) and 1998 (LTCM, Russian debt crisis) episodes, although, arguably, today's trade risks are more manageable than prior concerns about debt dynamics," it added.

Gold
Standard Chartered Private Bank was positive about the case for gold.

"Structural environment conducive for further upside. Gold prices have staged a rally in the past month amid a dovish Fed tilt, a weaker dollar as well as increased portfolio hedge and safe-haven demand. Gold is now a preferred asset class given the current backdrop. The opportunity cost of holding gold has decreased as most central banks around the world are leaning towards rate cuts," it said.

"Any perceived risks of increased trade tensions and geopolitical risks would be further supportive. Patience is warranted at the current juncture as the recent sharp rally in gold prices has driven managed money positioning to relatively stretched levels," it said.