Asset Management
Amundi Rides China's Wealth Wave, Eyes Opportunities - Report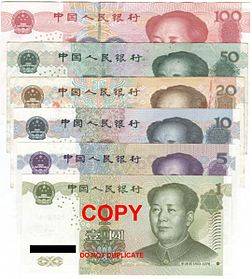 Western asset management firms are increasing their drive to plug into mainland China's investments business.
Amundi, the European fund management house, intends to expand its Asian assets under management by 70 per cent to €500 billion ($591 billion) by 2025, taking advantage of forces such as the forthcoming Wealth Management Connect scheme, the South China Morning Post reported yesterday.
"China's market is so huge that it is impossible for any investment manager to miss it. The country's opening up policies to attract foreign investors and its policies to promote environmental, social and governance (ESG) have given confidence to global asset managers to invest in the country," Zhong Xiaofeng, chairman for Greater China of Amundi Asset Management, told the publication.
The pandemic has also encouraged the Paris-based company to invest more in China, the report said.
"The pandemic has led asset management companies globally to further diversify their businesses into more markets because they cannot rely on developed markets which have much slower growth than mainland China, which has seen a quicker economic recovery due to its better control of the pandemic," Zhong said in an interview.
Amundi, which had €1.76 trillion of assets under management as of March, is among a number of fund management shops pushing into mainland China and Hong Kong. They are eyeing the launch of the new Wealth Management Connect scheme and China's moves to improve ESG.
The Wealth Management Connect programme, covering the Greater Bay Area, is slated to go ahead after an announcement last year by the People's Bank of China, the Hong Kong Monetary Authority and the Monetary Authority of Macao. Adding to links between Hong Kong's and the mainland's stock exchanges in Shanghai and Shenzhen, the regime is designed to intensify investment and capital flows. However, rollout has been held up as a result of the pandemic.
Schemes such as the Connect system are designed to tighten financial links between mainland China, Hong Kong, Macao and parts of the surrounding region. In a way, the arrangement is also a competitive play at a time when Singapore continues to push itself as, arguably, the foremost wealth management hub in Asia.