Industry Surveys
European Winners, Losers As Private Jet Registrations Soar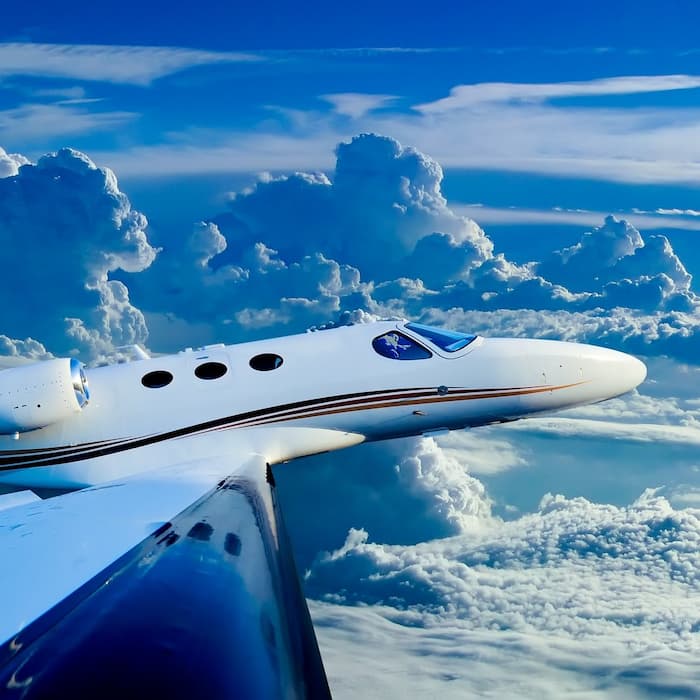 Figures for the 2019 to 2021 period reveal which jurisdictions have gained more aircraft registrations and which have lost some ground. This news service drills into why some of these changes have taken place.
International financial centres such as Malta, Switzerland and Guernsey compete as registration hubs for aircraft, and new data shows that some locations are winning while others have hit an air pocket.
With aviation registry being developed by some offshore centres as a revenue earner, data can shed light on their competitive edge more broadly. And it appears that COVID-19 hasn't sapped the desire to own private jets and develop registrations. Quite the opposite – at least for those who can afford private aviation.
Between 2019 and 2021, Germany saw the biggest increase in registered private jets (a rise of 36), followed by Malta (30) and Guernsey (18), according to figures from Colibri Aircraft, a private jet broker which specialises in the marketing, resale and purchase of pre-owned private aircraft. The Isle of Man, the UK and France saw the biggest decline in the number of registered private jets between 2019 and 2021 – falls of 33, 22 and 10 respectively.
"The private jet market has held up extremely well during the coronavirus crisis. Given well documented troubles in the commercial aviation sector with flights being cancelled for example, and with nearly 700 the fewer touch points flying privately (2), existing owners of aircraft are keeping hold of them, and the market has seen new companies and people looking to buy their first jets," Oliver Stone, managing director, Colibri Aircraft said.
The European countries experiencing the largest rises for private jet registrations from 2019 to 2021 were: Germany (36); Malta (30); Guernsey (18); the Netherlands (11); Switzerland (11); Belgium (10); Hungary (9); Austria 8); Poland (7); and Estonia (5). The losses were among the following jurisdictions: the Isle of Man (33); the UK (22); France (10); Portugal (6); Luxembourg (5); Italy (4); Sweden (3); Ireland (1); Denmark (1); Montenegro (1); and Latvia (1).
While such changes must be interpreted carefully – a country with a large registration number can lose numbers while remaining near the top – the figures might suggest that countries such as the UK need to work harder to attract this business, particularly given post-Brexit uncertainties.
This news service asked Colibri's Stone about what is going on. He gave the case of the Isle of Man – which has suffered an outflow – as an example of how changes occur. "[The] Isle of Man also hard to say, but most likely they are a victim of their own success. They were the first large scale offshore register and there are now lots of other options. They are likely losing out to other offshore entities such as Guernsey and San Marino," he said.
There are various criteria that would-be registrants look for, he said. [Requirements such as] "Pilot licences, maintenance approvals, ease of doing business and acceptance by other jurisdictions You want a register that will make it easier to own and use your aircraft."
If they accept only EASA [European] pilot licences, only FAA [US], or both, it makes a difference for crew. Similarly, how easy is it to have maintenance carried out on an aircraft with a foreign register? Some registries make this very simple and straightforward while it is difficult with others. Hiring crew and having access to maintenance are vital for ownership and these should be researched closely, Stone said.
More broadly, private jet use is booming – a fact that will raise the blood pressure of anti-fossil fuel activists. Aviation data provider WingX reportedly saw (source: Financial Times, November) a record number of flights in each of the last six months with over 4.2 million flights by private jets taking place in 2021. Private jet flights rose by 54 per cent in the first week of November from a year before.