Family Business Insights
Family Businesses And Succession Management In Asia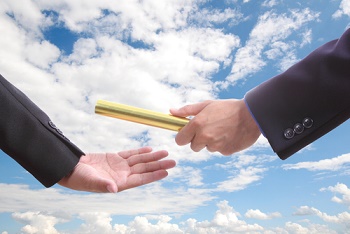 How do you see banks, law firms and other advisors working to help families in this space?
Alvin: They all address different needs, though there could be some degree of overlap. Law firms for example help with legal documentation, while the banks act as financial intermediaries.
How do RRA see banks, law firms and other advisors working to help families in this space. How, for example, can a family know whether an institution is going to give them good advice for navigating these reefs and shoals around governance, wealth transfer, and the like?
Anu: This is not our area of expertise. Just like caveat emptor, the family also needs to understand that sometimes a certain amount of due diligence on their end may be required. When in doubt (such as with health matters), they should seek a second opinion.
There appears to be a wide number of firms putting themselves forward as advisors to family-run firms, family offices, etc, and this is potentially confusing. So how can a wealthy family/business owner make suitable choices? What should they be looking for?
Alvin: Families need to be clear about their needs. If it's somebody to manage their family wealth, then setting up a family office is the solution. If it's regarding leadership and talent relating to the business, succession planning, hiring professionals, etc., then a firm like ours is best placed to provide support.
What are the top concerns of families planning succession at the moment (fears of the younger generation that they aren't prepared to take over a family concern, handling potential intra family disputes, working with a patriarch/matriarch's advisors, other)?
Alvin: Preparedness and willingness are certainly concerns. On the flipside, the next gen are concerned about being micro-managed or second-guessed by the senior generation (what we typically term as the sticky-baton effect).
What sort of challenges and, more positively, opportunities are families/businesses asking RRA for help with?
Anu: Succession planning and transition, next generation coaching and development, and executive search.
All family businesses have various qualities in common, but do you notice different dynamics depending on the type of business sector that a family firm operates in, such as between tech, manufacturing, retail, real estate, agriculture, etc?
Alvin: It's more to do with family background and culture, rather than industry sector.
Anu: Families where the older generation is still in the driver's seat are less inclined to put their hands into what they see as 'new age' i.e., tech startups for example where the product and/or service is unfamiliar or doesn't exist. Younger family members are seen as more new business savvy and, as a result, that may or may not lead to different opinions on growth for the family.
Finally, how can a firm like yours help create a framework within which families decide what their succession goals are, make sure the next gen are financially educated, etc?
In a way it's similar to how we execute our engagements for leadership and succession. We work with the clients to identify and develop the next bench of leaders, be it within the family or not.
Anu: Depending on the talent gaps that need to be addressed, either a search is commissioned to find suitable candidates, or a diagnostic and development path is created for the leaders which often includes coaching on business and leadership. For effective teams, we could help with team alignment and effectiveness workshops, board evaluations, and hiring to create strong boards.
Alvin: From the governance angle, it's about embedding the best processes and structures to support the future growth of the business to ensure that it aligns with the family's vision and goals (for example the interactions between the family council and the company board).