WM Market Reports
Market Falls Hit 2022 HNW Individuals' Wealth; Firms Must Raise Digital Game – Capgemini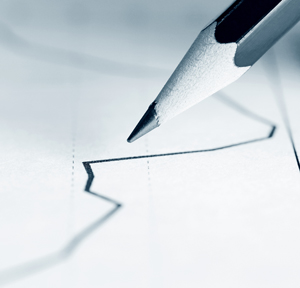 Capgemini gave this relatively downbeat prediction and accompanying words of advice in its executive summary: "Wealth management firms will likely face sluggish economic growth, low return potential from many assets, and an evolving competitive landscape for the foreseeable future." It added: "Careful cost management, new value pools, investment in new technologies and relationship manager productivity, and a recalibration of the customer mix through new segments like the affluent will all be required to enable and sustain long-term growth."
Elsewhere in the 44-page report, it notes that while HNW individuals remain interested in ESG ideas (see an article that notes some reluctance in certain quarters here), wealth managers need more data on impact to assure clients. Falls in markets during 2022, and the gains in certain energy stocks (such as of firms involved in fossil fuel use) have caused controversy in countries such as the US over whether ESG can be at odds with fiduciary duties. (See an article here.)
Some 41 per cent of HNW survey respondents said investing for ESG impact was a top priority and 63 per cent of them said they had sought ESG scores for their assets. However, not many wealth management firms said they regarded ESG data analysis (52 per cent) and traceability (31 per cent) as a top priority. Of the relationship managers surveyed, 40 per cent said they required more data to understand ESG impact, and nearly one in two said they need more ESG information to engage effectively with clients.
Give firms the tools or they're fired
The report said a lack of digital tools constrains relationship managers from delivering timely financial advice and value-added expertise. It also hurt the bottom line. On average, only one in three executives ranked their firm's end-to-end digital maturity as "high." Furthermore, 45 per cent said the cost per relationship manager is rising, driven primarily by wealth value chain inefficiencies.
The report finds that lagging digital readiness and poor omni-channel platforms increased the relationship managers' time spent on non-core activities, leaving only a third of their time available for pre-sales efforts and client interaction. The strain is being felt on all sides. Some 56 per cent of HNW individual respondents said value-added services influenced what wealth management firm they would choose. Only one in two of them said they were satisfied with their relationship manager's ability to deliver on what was promised. Strikingly, almost a third (31 per cent) said they'd probably switch providers in the next 12 months.
Wealth management firms must arm relationship managers with an integrated one-stop-shop interface and create a superior client experience if they want more revenues and happier clients. "Wealth management firms are at a critical inflection point as the macro-environment is forcing a shift in mindset and business models to drive sustainable revenue growth. Agility and adaptability are going to be key for high net worth individuals as their attention gears towards wealth preservation," Nilesh Vaidya, global head of banking and capital markets, Capgemini, said.
Affluent appeal
Capgemini said the affluent segment was a "new frontier" because this population continued to grow in size and financial weight. Regionally, North America (46 per cent) and Asia-Pacific (32 per cent) held the largest share of global affluents in wealth value and population size. Despite holding nearly $27 trillion in assets (almost 32 per cent of total HNW wealth), 34 per cent of firms are not exploring this segment.
Affluents are heavily (71 per cent) interested in seeking wealth advisory services from their banks in the next 12 months.