Alt Investments
Asia's Lion Global Investors Ex-CEO Joins AI Platform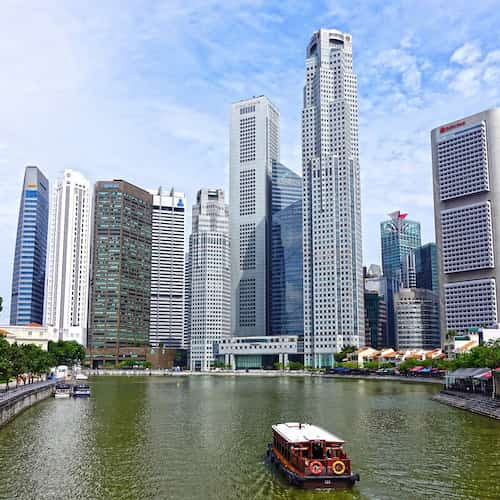 The new business is an example of the kind of wealth management platform that uses artificial intelligence to manage investment and risk management.
The former chief executive of Lion Global Investors, Gerard Lee, has joined Arabesque AI, a platform harnessing AI technology.
Lee has taken up the post of non-executive chairman of Arabesque Singapore.
Previously, Lee led Lion Global Investors – part of Singapore banking group OCBC – for 12 years. He has also worked at Singapore's sovereign wealth funds GIC and Temasek Holdings and been in advisory positions for Singaporean government ministries.
Arabesque's engine evaluates returns for more than 25,000 stocks daily, processing billions of data points. Its machine learning capabilities enable multidimensional analysis of more than 250 financial and non-financial metrics, including ESG.
"We're not just introducing a product; we're championing a transformative approach to investment management and democratising customisation. Until now, customisation has been possible only for institutional and ultra-high net worth clients. Our AI-powered platform is changing this," Dr Carolina Minio Paluello, CEO of Arabesque AI, said.
The firm allows wealth managers to provide single stock customisation for individuals with portfolios as low as $250,000.
"This personalised approach to investment management is critical to servicing the next generation of investors who are demanding portfolios that reflect their values. With Gerard's experience, we're poised to make a significant impact, ensuring Arabesque AI is at the forefront of this transformation," Paluello said.