Brexit Aftermath - The Asian Investment Dimension
Tom Burroughes, Group Editor , 8 July 2016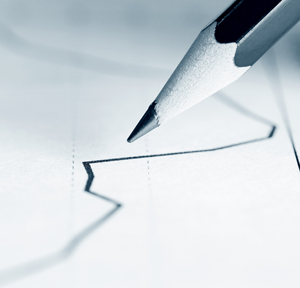 The turbulence following the UK's vote to leave the European Union could create price opportunities for overseas investors, some investors say, but there are also reasons to be cautious.
Investors in Asia have been rattled by last month's UK vote to leave the European Union but, as some of the dust starts to settle, there are signs that a quest for potential opportunities is under way. A return of optimism may take some time, however.

The UK market is a buying opportunity, according to a survey of investors by real estate firm DTZ/Cushman & Wakefield. A depreciation in sterling and softer euro will encourage Chinese investors, for example, who had been unimpressed by low UK yields on property, to think again.

Another group of potential Chinese buyers are those investors who are taking a wait-and-see approach, concerned about growing volatility in currency markets and uncertainty surrounding Europe flirting with further referendums to break up the trading block, the firm said. However, the UK, and to some extent the EU, have a riskier image for investors, so conservative investors may prefer markets such as Japan, the US and Canada.

"In the view of some Chinese investors Brexit has produced the double-hit of an exchange rate discount and potentially some room for softening in pricing of certain asset classes. Asset classes in the UK that could be targeted by opportunistic investors in China include residential, hotels, office and retail properties. Certain retail real estate is projected to benefit from a tourism spike and boost in retail spending stemming from rising purchasing power of foreign currencies," said James Shepherd, head of research, Greater China, DTZ/Cushman & Wakefield.

Should Chinese investment pick up significantly, it could provide welcome relief to the recent slowdown in overseas commercial real estate deals in the UK, which according to industry experts has been down in part because of uncertainty surrounding Brexit. Data from Real Capital Analytics show Chinese investment in UK properties dropped to $2.2 billion in 2015, down from $3.82 billion in 2014, Shepherd said.

Strabens Hall, a financial advisory firm with offices in London and Hong Kong, highlighted the effects in parts of Asia of the rising US dollar.

"The US dollar, to which the Hong Kong dollar is pegged, has strengthened as a direct result of Brexit and this is likely to negatively impact on Hong Kong tourism. The retail sector in Hong Kong has already suffered this year partly due to the slowdown in China. With a stronger local currency, in particular to the Chinese yuan, inbound travel to Hong Kong is likely to further decrease meaning less spending here," David Benskin, director of Strabens Hall, said in a note.

"With the pound having traded below its 31-year low this week, and with an extremely uncertain short-term outlook, our international clients that have current or future liabilities in the British pounds are carefully considering their currency positioning. Over the last few years a significant percentage of London properties have been sold through both Singapore and Hong Kong. With the uncertainty about the UK's future we feel that future acquisitions will be carefully considered even though prices are significantly cheaper on a currency adjusted basis," Benskin added.

China's importance
There is a risk that the importance of China – still the world's second-largest economy – could be overshadowed by the focus on the Brexit saga, according to David Riley, head of credit strategy at BlueBay Asset Management.

Riley looked at two recent market developments to compare volatility in two episodes. On 12 August 2015, a fall in the value of renminbi of less than 2 per cent prompted turbulence in global financial markets.

There was subsequently several days of calm until the final week of August when fears of a China-led global economic downturn roiled markets, including a 10 per cent drop in the S&P 500 Index of US equities. On 24 June this year, markets (and bookmakers) were shocked when the UK voted to leave the European Union. The following day sterling lost 10 per cent of its value against the dollar. German 10-year bund yields fell 27 basis points on the market open and European stocks were down more than 8 per cent and the S&P 500 almost 4 per cent.

"The initial reaction of risk assets - global equity and credit - to the Brexit vote was more violent than to the renminbi devaluation but within a week has been almost fully reversed. Emerging market assets have rallied strongly and end the week stronger than before the UK referendum vote to leave the EU. The relative outperformance of emerging market assets underscores that Brexit is essentially a local rather than global event," Riley said.

"However, it is also striking that the rally in risk assets has not been matched by a reversal in the decline in 'core' government bonds yields (US Treasury yields remain at all-time lows). In our view, this reflects investor expectations that risk-averse central banks fearful of global disinflation and fragile growth will deliver further policy relief. Nonetheless, a widening gap between government bonds and risk assets often ends with a correction in one or the other," he continued.

"China clearly matters much more for the global economy and markets than the UK. The drama of Brexit has distracted investors from worries of a more severe slowdown in China's growth as earlier policy easing is exhausted and the renminbi's stealth depreciation. And while we share the view that Brexit is not a global systemic risk event, it is symptomatic of the rising pressure on the economic and political status quo especially in so-called developed countries," he added.