INTERVIEW: Investment House Sees Private Credit Opportunities In India's SME Sector
Tom Burroughes, Group Editor , 27 February 2017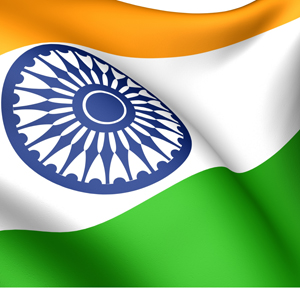 A specialist investment firm with a focus on India says the country provides considerable potential for returns in areas such as private credit at a time when bank lending is often absent.
Investors such as family offices and sovereign wealth funds want long-term sources of return and in an environment like the present one, when interest rates are so low, they are prepared to go off traditional routes to make money.

An India-focused investment house, Venus Capital Management Company, operates with such yield-hungry considerations in mind. In 2012 it launched the Venus India Structured Finance (Offshore) Fund for outside investors, an absolute return fund targeting 15 per cent (Indian rupee) yields and 9 per cent US dollar yields with potential equity upside.

The fund was seeded by pension funds and is open to new investors willing to put in at least $1 million. Venus Capital Management Company is the investment manager of the fund.

Boston-headquartered Venus, a business that started out in 1994, and which has offices in New Delhi and Mauritius, is focused on the risk-adjusted management of money. "We look for unique ideas where we have a core strength and can demonstrate a risk-averse approach," Vik Mehrotra, chief executive and chief investment officer at Venus, told this publication in a recent interview.

"We are risk-averse investors focused on India," he continued.

The fund is part of a trend of investors, such as private equity and hedge fund vehicles, seeking to provide small and medium-sized enterprises (SMEs) with capital at a time when conventional bank lending has been squeezed by tighter capital rules following the global financial crisis. Investors seem keen on the private capital route.
According to Preqin, the research firm, 57 per cent of investors it surveyed said they intend to commit more to private debt in 2017 compared to 2016; just 11 per cent said they planned to invest less capital than in the previous year. More than 1,000 private capital funds secured commitments of $602 billion around the world last year. Family offices and private banks, among others, have been pushing into private credit, such as in the US. (To see an article about the US sector from a sister publication to this one, see here.)

Even if the global economy normalises somewhat, banks' reluctance to lend as in the days before the GFC is not seen as ending rapidly. "Until banks' balance sheets are repaired and recapitalised, it is difficult to think about them lending," Mehrotra said.

Mehrotra said India's economic situation is relatively encouraging, and he spoke shortly after the country embarked on a radical, if controversial, move to remove high-value banknotes from the economy amid an anti-corruption drive.

"India's is a fairly robust economy - growing around 6.5 per cent to 7.0 per cent and the demand for capital is intense," Mehrotra said.

India's SME sector is particularly attractive; there is demand to finance infrastructure and property programmes; the country's IT entrepreneurs also require capital, both for investment and working capital purposes, he said. Another issue is that established business owners who are thinking of selling their businesses need to set up the necessary financial arrangements for successors - as a result bespoke financing becomes important, Mehrotra continued.

One challenge is where, in sectors such as restaurants and tourism, there are few fixed assets but strong cashflows that can be used to structure a satisfactory loan deal for a borrower, he said. The Venus team is experienced in dealing with these sorts of issues, he said.

Venus, in its presentation about the fund, explains that Indian rupee-denominated loans are made by an Indian operating company, or non-banking financial company (NBFC), in which the fund invests in rupees. Other shareholders in the NBFC include management and family offices, including Dhampur Sugar Mills. Loans in dollars can be arranged outside of India by the fund. Investors can select either equity and/or debt exposure, with plans for an IPO of the NBFC in three-to-five years subject to market, economic and other assumptions.

Venus's business has international scope - the investment firm is a registered investment advisor with the Securities and Exchange Commission in the US.

Funds managed and launched by Venus include an Indian arbitrage fund (established in 2003); Indian Special Situations Fund (2005); Indian Relative Value Fund (2008) and the India Structured Finance (Offshore) Fund (2012).

The latest fund has a three-year lock-up period for investors in the debt portion whilst the equity portion can be redeemed only when there is an event providing liquidity.

Looking ahead, Mehrotra and colleagues plan on remaining busy, looking at strategies around Indian housing finance and buying Indian distressed assets from banks by using an asset reconstruction company.