GUEST ARTICLE: Why China Equities Look Attractive Again - Standard Chartered Private Bank
Clive McDonnell, 15 March 2017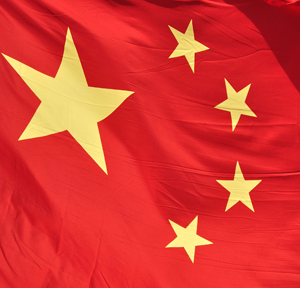 The private bank gives its views on why it makes sense to consider at least maintaining exposure to Chinese equities.
While the main drivers of the earnings recovery centre on the telecom and consumer staples sectors, the "new economy" sectors such as technology, consumer discretionary and healthcare are the clear favourites. This is backed by strong consensus earnings estimates - the "new economy" sector earnings are expected to grow 21 per cent this year, compared with 7 per cent growth in the "old economy" sectors dominated by energy, industrials and materials. Moreover, the technology sector dominates China's equity markets, accounting for 32 per cent share of the MSCI China index, making it a key driver of the overall market.
Fourth, China's equity market remains inexpensive relative to peers. At 12 times 12-month forward estimated earnings, the market is valued in line with its long-term average, but is cheaper than major market indices such as the S&P 500 index which trades at 19 times 12-month forward estimated earnings or Asia ex-Japan which is trading at 13 times 12-month forward estimated earnings.
Moreover, the 16 per cent earnings growth expected in China implies the equity market can post significant gains without seeing a further rise in its valuation multiple. Alternatively, any setback in earnings growth forecasts may not result in a sharp drop in the index, given that the valuations are not elevated.
Part of the reason for China equity market's moderate valuation is the depressed value of China's banks, which institutional investors are underweight amid concerns about the non-performing loans. Excluding the banks, China's equity market valuations are elevated at around 15 times estimated 12-month forward earnings. However, this can be justified by the faster growth in the "non-bank" sectors, especially sectors related to the new economy, which are driven by strong domestic consumption.
Finally, a stabilising dollar should help attract foreign fund flows back to Asia, which is likely to benefit China, the largest market in the region. China's policymakers, in turn, are likely to limit renminbi depreciation and tighten controls to limit capital outflows, at least until the Communist Party Congress in the fourth quarter. This may contribute to continued excess liquidity in the domestic economy, buoying asset markets including equities.

For sure, investors in China's equity markets have had a rocky ride in recent years. Some of the risks have not gone away, including elevated debt levels at companies, the possibility of a stronger dollar and weaker renminbi as the US Federal Reserve starts to tighten policy at a faster rate, or the US under President Donald Trump enacting punitive trade policies against major exporters such as China. Any of these factors could raise the risk of a sharp deterioration in China's economic growth, leading to a "hard landing".
However, there is a low probability of such an outcome. For now, the combination of China's policy-led stabilisation in economic growth ahead of its crucial Party Congress, strong earnings growth driven by the consumption-driven new economy sectors, attractive valuations and trapped liquidity as a result of tighter capital controls give us confidence that the equity bull market has longer to run.