QUAERO's Bamboo Fund Smiles On Asia, Singles Out India
Tom Burroughes, Group Editor , 15 March 2017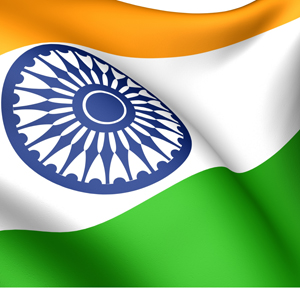 India's economy and markets have bounced back from the disruption caused by the country's abrupt move to scrap certain high-value banknotes, and it looks an attractive prospect, a fund manager focused on Asia says.
The prospects for earnings and economic growth in Asia remain positive for the coming year, although investors should avoid exposure to export sectors that may feel pressure from the policies of the US Trump administration, according to Robert Lloyd George, manager of QUAERO Capital's Bamboo fund.

Lloyd George argues that the Indian market has recovered from the aftermath of the sharp demonetisation announced in early November last year. Indian consumer spending and GDP growth are back on track. Some investors took advantage of temporary weakness in the market to buy undervalued shares, especially in the banking sector, which saw strong gains in earnings from rapid deposit growth as a result of the move to a more online, digital financial sector.

To illustrate the relatively robust performance of Indian equities, the MSCI India index shows total returns of 11.02 per cent since the start of the year (as measured in dollars, adding capital returns to reinvested dividends). By comparison, the MSCI World Index of developed countries' equities shows total returns of 5.99 per cent, just over half of the India barometer.

The QUAERO manager goes on to argue that there has been an increase in the number of Indian citizens holding bank accounts, boosting banks like Yes Bank and HDFC Bank as well as ICICI. Companies like India's Make My Trip, the leading online travel advisory concern in the sub-continent, and mid-cap stocks such as healthcare companies Cadila and Cipla have also been added to the fund manager's portfolio. In the automobile sector, Force Motors, Atul Auto, and Castrol India are favoured, he said.

China
On China, the fund manager is focusing on healthcare, technology, internet, and consumer stocks, and avoiding banks and industrials. Hong Kong is feeling some pressure with the Hong Kong dollar/US dollar link not helping its competitive position, QUAERO argued in a commentary. There are appealing groups, however, such as AIA and Dairy Farm, which have regional business and are listed in Hong Kong.
QUAERO adds that other stocks it likes are those of e-commerce big-hitter Alibaba and Baidu, the online research company, as well as Sunny Optical, a Hong Kong-listed technology company.

Elsewhere in Asia, the Indonesian market remains affected by concerns about political instability, but Malaysia, which is perhaps the region's most depressed market after both political and economic headwinds in 2016, looks promising, the fund management house said.

Finally, it concludes that with the yen trading below the Y110 level against the dollar, Japanese exports look competitive.

The Bamboo Fund is a sub-fund of QUAERO Fund SICAV, a Luxembourg based umbrella fund established under the UCITS Directive. QUAERO Capital is a Geneva-headquartered firm founded in 2005.