People Moves
Leadership Changes At International Private Bank In Asia-Pacific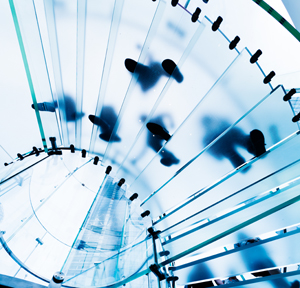 One of the most prominent international private banking houses has announced a set of high-level management changes for Greater China and other parts of Asia and Australasia.
Credit Suisse's private bank has replaced Tee Fong Seng as head of Greater China, as well as making a number of other top-level moves.
The replacement is Francois Monnet, currently chief operating officer for private banking Asia-Pacific. Monnet is based in Hong Kong, reporting to Francesco de Ferrari, head of private banking Asia-Pacific.
Tee will remain as CEO of the Hong Kong branch and maintain his existing additional role as vice chairman for private banking Asia-Pacific.
Monnet joined Credit Suisse in 2007 as head of private banking Southeast Asia and Australasia; in 2010 he assumed a new responsibility as head of the ultra high net worth area for the Southeast Asia private banking, Australia and Japan units. Prior to joining the firm, he managed the offshore core affluent client segment in Asia-Pacific at UBS, with an additional focus on the Singapore domestic market. He also worked for UBS in Zurich in mergers and acquisitions.
Separately, Alex Wade will be appointed as head of private banking Australia, following the retirement of Edward Jewell-Tait. He will be based in Sydney and report to John Knox, CEO of Australia, and Ferrari. Wade is currently the head of Australia and Asia-Pacific Switzerland (that was a business team booking Asian clients in Switzerland). He has over 15 years' experience in the banking industry in Hong Kong, Singapore and Australia.
Balakrishnan Kunnambath has also joined Credit Suisse as a managing director and market group head, non-resident Indian Asia-Pacific, based in Singapore. He reports to Martin Künzler, head, Japan and Indian Sub-continent, and to Rajan Sehgal, head of international wealth management Indian Sub-Continent, NRI and Africa, for strategy and market management related matters.
He joined Credit Suisse from DBS Private Bank, where he was managing director and the NRI head, covering Asia-Pacific and the Middle East NRI markets and overseeing over 30 relationship managers. There he also served as deputy head of transformation and integration, being part of the team that integrated the Société Générale Asia-Pacific business into DBS Private Bank.
Kunnambath brings over 30 years of experience in financial services, including 10 years with Société Générale in Singapore, where he was managing director and global market manager for the Indian Sub-continent, NRI and onshore India, and 16 years with ABN AMRO Bank holding various positions including head of private banking UAE and global market manager Indian Sub-continent.
As announced in October, Credit Suisse is making a major strategic shift, boosting private banking and wealth management in markets seen as attractive in future, such as Asia, the Middle East, Africa, Latin America and Eastern Europe. The Switzerland-headquartered bank has said it will accelerate its growth in the Asia-Pacific region by allocating more capital to serve the wealthy entrepreneurs of this region via a dedicated, integrated APAC division.