Banking Crisis
Deutsche Bank Accused Of Blaming Speculators For Share Slide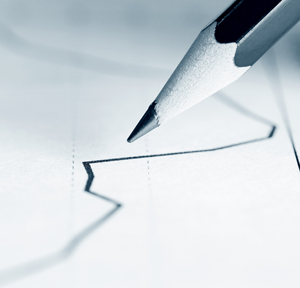 Germany's economy minister has stepped into the row brewing around Deutsche Bank's share price fall of recent days. The bank, as readers know, operates in regions including Asia.
(Item repeated that appeared yesterday in sister news services to this one.)
Germany's economy minister, Sigmar Gabriel, has accused Deutsche Bank of blaming speculators for last week's plunge in its share price, according to Reuters.
"I did not know if I should laugh or cry that the bank that made speculation a business model is now saying it is a victim of speculators," Gabriel told reporters on a plane to Iran, which he is visiting with a business delegation, Reuters reported.
On Friday last week, Deutsche Bank's chief executive, John Cryan, emailed staff to reassure them of the bank's "strong fundamentals" following reports that a few hedge fund clients had withdrawn money.
At the opening bell in Frankfurt on Friday, shares plunged by almost 9 per cent to a record low of €9.89 ($11.08) per share.
About 10 hedge funds have moved part of their listed derivatives holdings to other firms this week, Bloomberg reported on Friday last week, citing an internal bank document. The bank's hedge fund business has more than 800 clients. A report in the Wall Street Journal also reported on hedge fund defections. As of the time of writing, this news service has not heard of clients pulling out of the firm's wealth management business. In recent years, banks with wealth management businesses have been at pains to stress their balance sheet strength as part of their sales pitch.
"I understand if you feel concerned by the extensive coverage on this issue. Our bank has become subject to speculation," Cryan told staff. "It is our task now to prevent distorted perception from further interrupting our daily business. Trust is the foundation of banking. Some forces in the markets are currently trying to damage this trust."
He added: "At no point in the last two decades has the balance sheet of Deutsche Bank been as stable as it is today."
Cryan went on to highlight the "extremely comfortable buffer" of the bank's liquidity reserves of more than €215 billion ($240 billion). He added that not even uncertainty about the outcome of the bank's litigation cases in the US can explain the pressure on its stock price.
This month, the US Justice Department requested $14 billion from Deutsche to settle claims that it missold residential mortgage-backed securities. In May last year, the bank agreed to pay a $55 million fine to settle charges from the Securities and Exchange Commission that it misstated its financial accounts at the height of the financial crisis.
At the closing bell in New York on Friday, Deutsche Bank's US-listed securities bounced back by around 14 per cent following reports that it could receive a fine of just $5.4 billion from the Justice Department; much less than the expected $14 billion.