People Moves
Summary Of Asia-Pacific Moves In Wealth Management - October 2016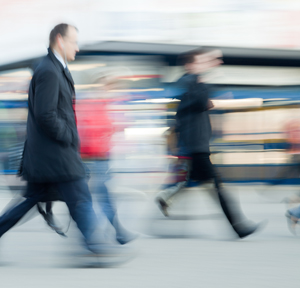 October was a relatively lively month in terms of industry moves, with firms such as Deutsche Bank, UBS, Bank of Singapore and Julius Baer among the firms in play.
DBS appointed former HSBC senior banker Rob Ioannou as its new head of international, DBS Private Bank, replacing Olivier Gougeon who stepped down. Ioannou's responsibilities include the bank's South Asia and non-resident Indian teams, Europe, Middle East and Africa geographies, as well as its Japan international segment. He reports to Lawrence Lua, deputy head of DBS Private Bank.
Previously, Ioannou was co-head of HSBC's Private Bank for Southeast Asia and a director of HSBC Trust Company Singapore. He spent 13 years at HSBC Private Bank, holding a number of senior positions in London and Singapore, including business head for domestic and international markets, and head of UHNW international for HSBC Private Bank in the UK.
HSBC Private Bank appointed Johnny Liu as managing director and regional head of its Asia-Pacific global solutions group. Liu has 15 years' industry experience and spent the past 12 years with Credit Suisse, most recently as the latter company's head of shareholder coverage and corporate advisory in Greater China. In his new role, Liu and his team are based in Hong Kong. Liu replaced Terence Liang, who will assume a senior role in relationship management within the company.
Chicago-headquartered Family Office Exchange (FOX), a global network of single family offices, wealthy individuals and their advisors, appointed Peter Roach as its market leader for Australia and New Zealand. Roach succeeded Melissa James, who continues as co-facilitator of the FOX family enterprise council meetings. Roach was previously chief executive of the Fairfax family office, Cambooya Services, from 2000-2012. During that period he was also non-executive director of Rural Press Limited, Landis+Gyr and various other boards associated with the family's media and private equity interests.
Heidrick & Struggles International, the US-listed executive search firm, recruited David Hui as a partner in its financial services practice. Hui is based in Hong Kong. Previously, Hui was founder and managing director of a boutique search firm, responsible for managing large regional accounts and senior-level assignments. Prior to this, he was the head of the financial services practice for Asia-Pacific at an international search firm.
ZEDRA, the trust, corporate and fund services firm, appointed a former senior HSBC figure to head up development of its Singapore office, which also supports markets in North and South Asia. The firm hired Wendy Sim, who has more than 20 years' experience working with ultra-high net worth clients in the region. She is a managing director and was previously at HSBC Trustee (Singapore), responsible for developing and delivering pan-Asian family governance solutions as well as assisting global families looking for Asian-based structures.
HSBC Private Bank made two senior appointments in the Asia-Pacific region. Siew Meng Tan succeeded Bernard Rennell as regional head of global private banking, Asia-Pacific with effect from 1 January 2017. Rennell was appointed senior advisor to the chief executive, key client coverage, GPB. The appointments came after Rennell asked to move from his role to focus on the client side. Siew Meng previously worked in HSBC's commercial banking business, where she was latterly regional head of global trade and receivables finance, Asia-Pacific. She has been with HSBC for 12 years and has held a variety of senior roles including CEO, Mauritius and CEO, Thailand.
Specialised Investment Lending Corporation, a provider of specialised investment and lending services based in Melbourne, Australia, appointed a former private banker as a business development director. Helen Huang, who has more than 20 years of experience in banking and financial services, previously worked at National Australia Bank, latterly as a branch manager. She was also a private client manager at NAB Private, managing a portfolio of high net worth Asian clients.
Credit Suisse appointed Urs Grueter from UBS as its new market group head for Thailand, replacing Christian Senn, who took an extended leave of absence. Senn, a 27-year veteran of Credit Suisse Private Banking, led the Thai market since 2014. He plans to return to the bank following a break of up to 12 months starting from the beginning of 2017 to focus on family commitments. Urs joined from UBS Wealth Management, where he worked for 17 years, mainly in Singapore.
Fidelity International promoted Daisy Ho to the newly-created role of managing director for Asia excluding Japan, integrating the institutional, intermediary and defined contribution business channels under her leadership. Ho, who joined Fidelity International in 2005, was most recently head of institutional business, Asia ex-Japan. Based in Hong Kong, she reports to Mark Talbot, managing director, Asia-Pacific.
Principal Global Investors appointed former BlackRock senior manager Suresh Singh as head of funds distribution in Asia, based in Singapore. The role is a newly-created one. Singh reports to Lyster and to the firm's head of the Southeast Asian region, Celestine Khoo. Previously, Singh was at BlackRock, where he oversaw the build-out of its wealth and asset management relationship management team for iShares ETFs, covering clients in Singapore and Hong Kong.
The chairman of Goldman Sachs' Asia business stepped down, continuing as an advisor to the US firm. Mark Schwartz, who has been at the firm for 27 years and based in Beijing, became a senior director at Goldman Sachs. Ken Hitchner stayed on as the president of Asia-Pacific ex-Japan and Masa Mochida continued to serve as president of Goldman Sachs Japan.
Vanguard appointed its Japan head, David Cermak, to lead its Asia business. Cermak, who joined Vanguard in 2005 as head of its US brokerage unit, has been head of Vanguard Japan since 2013. As head of Asia, he continues to report to Jim Norris, managing director for Vanguard International, and will be based in Hong Kong. Cermak continues to oversee the Japanese business until a successor was named. Meanwhile, Charles Lin, who has helped drive the firm's China distribution strategy over the past five years, assumed the new role of head of China. He joined the international leadership team, which oversees all of Vanguard's non-US operations, and reports to Norris.
Shelly Painter, regional managing director for Vanguard Asia, returned to the US to lead the firm's enterprise risk management function. She reports to Chris McIsaac, managing director, planning and development.
Collas Crill appointed Stephen Adams as a partner in its Singapore office. Adams joined from Bedell Cristin, where he headed up the Singapore office and was a senior member of the British Virgin Islands practice area. Before that, he founded BVI law firm Barker Adams following his role as corporate senior partner at Walkers in the BVI.
Saxo Bank appointed Ashok Kalyanswamy as its new chief information officer, replacing Ashley Latham, who stepped down. Kalyanswamy most recently served as division director and CIO for Macquarie Securities Group, based in Hong Kong. He has over 20 years of industry experience, having worked in various senior technology positions at firms including Lehman Brothers and Nomura. Based in Copenhagen, Kalyanswamy is responsible for the strategic direction and operations of Saxo Bank's global IT organisation. Latham, who joined Saxo a decade ago, became the bank's CIO in 2014.
Dragon Capital appointed Nick Ainsworth as chief marketing officer, while Fabian Salvi, director of the firm's client group, left the firm. Ainsworth joined after almost three years as global head of sales at IND-X Securities. Before that, he was a division director at Macquarie Group, according to his LinkedIn profile. Salvi had headed up Dragon Capital's client group since 2008.
Manulife (International) promoted Wilton Kee to chief product officer for individual financial products in Hong Kong. Kee spent the earlier part of his career in the Asia regional office of an international insurance group. In 2013, Kee joined Manulife as assistant vice president and pricing officer in Hong Kong and performed the dual role of heading up both marketing actuarial and product development for the individual financial products business in 2015.
Standard Life Investments appointed a new team and chief executive in Singapore. The four-strong team in the new Singapore office comprise Choon Wah Wong, CEO for Standard Life Investments (Singapore) and head of Asia-Pacific real estate; Ted Roy, deputy fund manager; Jason Lam, associate investment director, Asia wholesale sales; and Tervinder Chal, head of Asia-Pacific real estate finance and operations.
Commonwealth Bank of Australia, which provides services including wealth management, appointed a new chairman to take over from David Turner, who retired from the board. Turner is succeeded by non-executive director Catherine Livingstone, who has been with the bank in that role since March
Livingstone was formerly chairman of Telstra Corporation and chief executive of Cochlear. She is also president of the Business Council of Australia but retires from that role in November.
Australia and New Zealand Banking group saw the departure of Susie Babani as chief human resources officer, a post she held for nine years.
Deutsche Bank's wealth management arm found a replacement for the chief who recently left to join UBS. Lok Yim, who has been the head of wealth management, North Asia, since 2009, took over the leadership role for Asia. He succeeded Ravi Raju, who left to join UBS Wealth Management after nearly ten years at the German lender. He started working with Deutsche Bank in 2007 as head of investment solutions in North Asia and head of business management. Earlier roles have included an 11-year stint at Citigroup in various senior wealth management and investment banking roles in London, Hong Kong and Switzerland. Separately, Anurag Mahesh, global head of key client partners, decided to leave the bank.
Julius Baer appointed Pradinan Arkarachinores as team head for the Thai market, Agatha Chan as team head for the Philippines market, and Tisha Mellado as senior relationship manager for the Philippines. All three joined from Credit Suisse.
Ant Financial, the affiliate of Chinese e-commerce giant Alibaba, appointed a new chief executive ahead of an expected initial public offering next year. It named Eric Jing to take over as CEO from Lucy Peng, who remained as executive chairperson.
Bank of Singapore appointed former BNP Paribas banker Leonard Yong as an executive director and cluster lead for its Indonesian team.
Sun Life Hong Kong, a subsidiary of Canada's Sun Life Assurance, appointed David Varley to the newly-created role of chief of high net worth and wealth structuring for Asia. He worked in areas such as provision of private placement life insurance, variable universal life, universal life, estate planning and wealth structuring. He reports to Jason Dehni, chief executive of Sun Life Hong Kong, and will be working closely with the Sun Life regional office and country senior management.