White Papers
Smart Strategies For Growth: A Study Of The UK Wealth Management Industry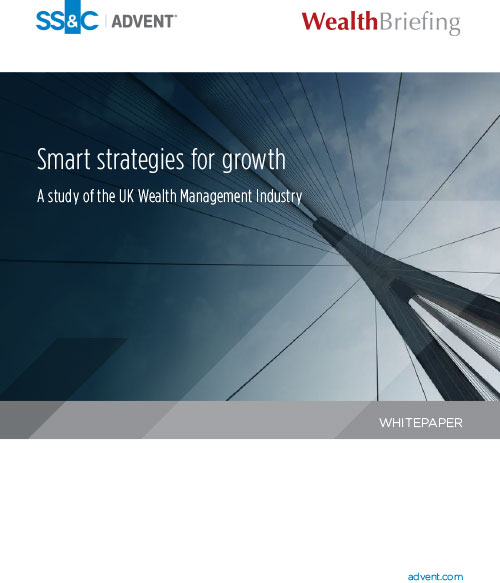 Smart Strategies for Growth: A Study of the UK Wealth Management Industry has now been launched, a whitepaper produced by WealthBriefing, in partnership with SS&C Advent.
The UK is a hot market for wealth managers. It is also a hotly-contested one. Competition is fierce for an increasingly empowered and discerning client base - one that may be getting larger, but is correspondingly becoming more diverse. To win in this environment, wealth managers really need to be playing to their strengths and focusing on their "sweet spots" within the addressable market, as well as seriously ramping up their operational efficiency. Also, with the biggest wealth transfer in history upon us, institutions will need to find ways to engage with a new, digitally-native generation for whom established financial brands hold little sway. The result is that technology is now seen as something of a saviour - even in this high-touch "people business".
This study takes a wide-ranging look at how wealth managers in the UK are pursuing smart growth – strategies like increasing automation and omni-channel communications as they seek to build stronger, leaner, more agile businesses that are ready to adapt to, and even capitalise on, the rapidly-shifting industry landscape. Produced in collaboration with senior executives at 20 leading institutions operating in the UK, Smart Strategies for Growth gives wealth managers fresh insights into where forward-thinking firms are heading and actionable intelligence on how they can increase asset under management, wallet share and brand promotion.
This service recently hosted a webinar exploring some of the above themes. To access a recording, please click here.
To download your copy, please complete the form below.