Uncategorised
IFC World 2017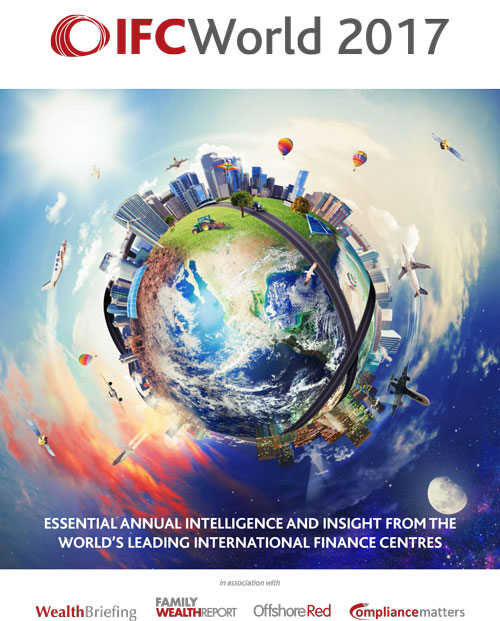 The offshore world of financial services is a shadow of its former self.
We now live in an era of continuous data leaks, global investigations and tax transparency initiatives, all of which are remoulding the offshore landscape at breakneck speed.
Watchdogs and law-makers are reeling out more regulatory red tape as reams of new directives and legislation transpose into law, forcing financial institutions to alter their business models more frequently than ever. For example, Switzerland can no longer rely on its competitive advantage of secrecy and more agile jurisdictions are moving in on its territory.
And those who fail to keep abreast of developments in offshore jurisdictions will inevitably miss out on valuable business opportunities.
To ensure one is fully informed about the plethora of potential harboured in offshore territories, ClearView Financial Media is proud to present the second edition of IFCWorld, the informative publication where a myriad of multi-family offices, financial advisors, investment promotion offices, tax planners, fund firms, asset managers, hedge funds, compliance consultancies, accountancy firms, law firms and banks exhibit their leadership and appeal to a network of more than 60,000 wealth management professionals.
Investors are hungry for wide-reaching insights from resident offshore experts into the opportunities available in their jurisdictions, and this is exactly what IFC World offers - a physical platform where contributors can promote themselves, their jurisdictions and their services with the aim of forming long-term business relationships.