Noise Rises Over How, When To Deal With Rising Volatility
Tom Burroughes, Group Editor , 15 May 2018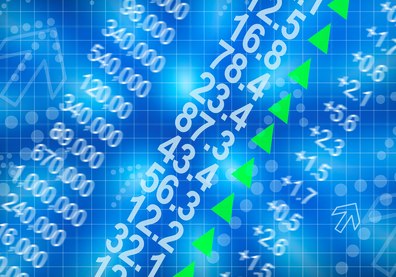 A chorus of chatter about how to cope with potentially more volatile equities is getting louder.
UBS, the world's largest wealth manager, says investors must brace themselves for more volatile markets without giving up on longer-term equity gains. A Swiss peer, Pictet, has recently cut equity exposure and industry surveys show investors loading up on cash. Meanwhile, Deutsche Bank, Germany's biggest lender, is taking a more optimistic stance.

Such subtle differences of view are breaking out as investment professionals figure out what is the best position to take in guarding clients' money almost a decade on since the onset of the worst financial crisis since the 1930s. Equities have risen for almost 10 years with barely a break, although the early-February selloff was a punch in the gut for some.

"We recommend that investors remain invested, but make sure they are carefully managing risks," UBS's chief investment office unit said in a note. "Investors in properly diversified portfolios are well-prepared for the return of volatility. But many others are not, and should add sources of return and diversification beyond classic equity and bond indexes," it said.

While stock market choppiness has abated in recent weeks, investors had a taster of how turbulent markets can be when, in February, equities sold off, erasing year-to-date gains in US and some other markets. The VIX Index, or "fear index", that tracks options prices linked to the S&P 500 benchmark of US equities, spiked to 37.32 on 5 February, having been as low as 9.22 on 8 January. As of last Friday, the measure stood at 12.65.

Expected further rate increases by the US Federal Reserve – mindful of labour market tightness and associated price pressures – and concerns about protectionism between the US and China, and the sheer length of the bull market, are fraying a few nerves. At the start of May, Geneva-headquartered Pictet, for example, announced in early May that it was moving equity allocation to a neutral stance, having been overweight of the market. Separately, a number of investment houses talked about the virtues of gold as a portfolio insurance asset – often a classic sign of nervousness. And the Bank of America Merrill Lynch monthly survey of the world's investment managers showed that average cash balances rose to 5 per cent in April from 4.6 per cent in March; expectations for faster growth fell and the net percent of investors expecting profits to improve over the next 12 months fell to 18-month lows of just net 20 per cent. The Case-Shiller Index that measures price-earnings ratios on a cyclically adjusted basis is more than 32, historically high.

Not everyone appears to be worried about the situation, however. Deutsche Bank's chief investment office said circumstances favour a cautiously optimistic "glass-half-full" investment outlook for the months to come.

"Varying perceptions of the current market environment are understandable," Christian Nolting, chief investment officer for Deutsche Bank Wealth Management. "But from our perspective, this is very much a glass half full – not half empty." The bank said higher volatility created risks but also a range of opportunities, including in emerging market hard currency bonds and emerging Asia equities. It said the dollar will strengthen into the year-end due to growth and rising interest rates compared with other markets. Oil prices will likely be contained by a further rise in US production and an expectation of a stronger dollar.
Prepare for volatility

UBS said investors must act to get ready for more volatile markets.
"After historically calm financial markets in 2017, 2018 has seen the return of volatility. Concerns about the end of the cycle are mounting amid higher inflation, rising US interest rates, and the end of quantitative easing. Meanwhile, a trade dispute between the US and China threatens global growth, among other political and geopolitical risks," UBS said,

"Yet the presence of heightened risk and normalised volatility does not mean that investing has become unattractive, or that investors should expect negative returns. On the contrary, global growth is still good, earnings growth is strong, and equity market valuations remain appealing relative to cash and fixed income. In short, we think being invested in equities is quite likely to work in the short run, and very likely to in the long run," it continued.

"So investors need to both be invested and manage risks. Those in properly diversified portfolios are well prepared for the return of volatility. But many others are not, with multiple potential shortcomings in their portfolios: relying too heavily on passive approaches in traditional markets; not managing equity downside risks appropriately; holding concentrated positions in assets they feel comfortable with; focusing too heavily on generating yield while neglecting risks; and not looking beyond the headline noise when making investment decisions," it said.

"To prepare for this new environment, it is our view that investors instead need to add alternative sources of return and diversification beyond classic equity and bond indexes, reduce portfolio vulnerability to equity drawdowns, look beyond the familiar to diversify sector and country risks, reconsider sources of income away from risky credit and excess foreign-exchange exposure, and invest long term in assets that can deliver returns throughout and beyond the current market cycle," it added.