Private Bank Hails "Exciting" Japan After EU Trade Deal
Tom Burroughes, Group Editor , 23 July 2018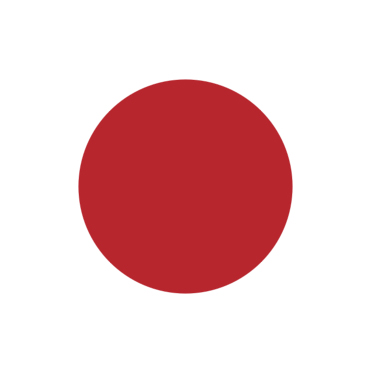 The private bank is singing the praises of Japanese market opportunities after a major trade deal was announced last week.
Japan's financial markets are the "most exciting" of any major country after the Asian nation inked a free trade pact with the European Union affecting 600 million people, according to a private bank.

Japan and the European Union have bucked a trend of retreat into protectionism that has hit global markets by signing a free trade pact. That contrasts with the US/EU trade spats (and rows about the EU's recent $5.1 billion fine on Google over alleged competition law breaches), as well as President Donald Trump's move to slap tariffs on China.

The Japan-EU handshake on trade is a welcome shift, Lloyds Private Banking said in a note.

"Japan has reinforced its international standing .. by signing, with the EU, the world's largest bilateral trade pact, creating a trade zone covering about a third of global GDP, should the agreement be ratified by European and Japanese parliaments. However, the trade agreement is just one part of the wider story of Japan's economic resurgence," says Markus Stadlmann, chief investment officer at Lloyds Private Banking.

"We think the focus on US and Chinese relations in recent months is somewhat misplaced, if you want to keep your eye on the prize for a long-term return, Japan is the place to look," he said.

"As the most overweight asset class in our portfolios, Japanese equities in our view meet two requirements for long-term investing – solid cash flow growth and attractive valuations. Corporate earnings and equity values in the US have risen by roughly the same rate (18 per cent), whilst Japanese companies have raised their earnings growth by 40 per cent and had an 8 per cent total return from equities. Although past performance does not always guarantee future performance, in our view, the US has underperformed and Japan presents better investment value," he said.

So far this year, Japanese stocks have fallen about 2.44 per cent (source: MSCI), generally less than among a number of other developed countries' markets. The MSCI Singapore index is, for example, down 5.8 per cent, to take another Asian example. MSCI North America shows total total returns (capital growth with reinvested dividends) of 5.48 per cent.

Recent years have seen, under the Shinzo Abe regime, a push for ultra-low/negative interest rates, fiscal expansion and supply-side reforms in areas such as corporate governance, so that underperforming companies are easier for equity holders to shake up. Japan has languished in a multi-decade period of stagnation since the property market crashed in the late 1980s.

Last week's trade deal scraps tariffs on European exports such as cheese and wine. Japanese automakers and electronics firms will face fewer barriers in the European Union.

Stadlmann thinks Japan really is worth attention this time around.

"It is a common misconception that a country needs inflation. Japanese consumer prices are at the same level today as they were in 1992. Japan's real growth since the post-credit-boom era has been driven by productivity improvements. Wealth inequality in Japan is amongst the lowest in the developed world – which is positive for consumption. In comparison, in the US and the UK the gulf between the rich and the poor continues to grow. The labour market in Japan also continues to tighten with high employment levels and increasing salaries – a further boost for consumption," he said.

"In summary, Japanese equities have delivered strong and consistent capital gains for investors, and despite strong performance in recent years, Japanese equities are still attractively priced. High cash positions and rational responses to higher stock prices by companies suggest we'll continue to see an increasing level of dividend," he added.

EU products currently face an average tariff of 1.6 per cent when they arrive in Japan, while Japanese products face tariffs of 2.9 per cent in the European Union, according to the World Trade Organization (source: CNN, July 17).