Five Megatrends That Will Shape Our World And Investment Decisions - BlackRock
Nicole Vettise, 3 October 2018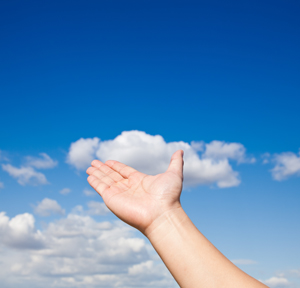 There are some big trends shaping investors' lives in the future and the author of this article goes over the terrain.
Thematic investing is an idea that waxes and wanes, but after almost a decade of rising equities, the prospect of further easy gains might be harder to obtain. Plugging into a theme such as "population aging", "global security", "the rising Asian middle class" or some other can be attractive as a way of thinking about investing free from the biases of where, for example, a stock is listed on a particular exchange. Such themes can also be just seen as trends that occur over certain periods of time and then stop, or even reverse.

With that in mind, Nicole Vettise, who is head of thematics product strategy at asset management giant BlackRock, sets out the big trends that will be shaping investment decisions in the years ahead. The editors of this news service are pleased to share these views with readers; they do not necessarily endorse all opinions of guest writers and invite readers to respond. Email tom.burroughes@wealthbriefing.com
To investors in the 21st century, megatrends and viewing the world through a long-term investment lens are no novelty. Indeed, most are familiar with the fact that megatrends are powerful, transformative forces that have the potential to change the global economy, business and society. But while we know these developments will change our world, we do not always know how or when. As such, there is great value in taking the time to understand these megatrends, to allow us to align our portfolios to catch the tailwinds of change they offer.

What characteristics do they have? If we look back in time, we can see that they transcend sectors, industries and countries and evolve and endure irrespective of the economic cycle.
Take the invention of electricity, if we go back to the late 19th century to the rapid advancements in electrical engineering, we see the start of one of the most significant megatrends of all time and the impact it had on businesses.

Cynics might dismiss this as the stuff of think-tanks and policymakers. But we believe the awareness of megatrends in making investment decisions offers real insight. We combine the strength of human experience and scientific analysis, our global research capabilities across our fundamental and systematic investment teams to deliver a thematic range of strategies that help tap into the investment opportunities megatrends offer.

Five interconnected trends
Among the five megatrends, we see "technological breakthrough" as sitting at the heart of megatrends, touching each one as well as being a powerful force in itself.


Source: BlackRock, September 2018
Catalyst: Technological breakthrough
The rapid advancement of technology, especially that of artificial intelligence and machine learning, is arguably at the centre of all megatrends, and the implications are so wide-reaching that no industry is immune. Data is being labelled the "new oil", given its importance for all elements of the economy, such as the labour market. Meanwhile data security will be the deciding factor between success and failure for many businesses. We are already seeing changes in old industries such as household appliances and car manufacturers in order to stay competitive and relevant. Still, the extent of technological revolution is yet to be truly understood.

Trend I: Rapid urbanization
Better employment opportunities, education and access to social, cultural and medical facilities in cities are the key drivers for large-scale shifts in population to urban areas. A United Nations report forecasted that major cities such as New York, Beijing, Shanghai and London will need another $8 trillion in infrastructure investments by 2024 (1). We expect technology to play a key role in relieving the strain on healthcare and transportation systems due to the huge influx of the population. For instance, with intensifying traffic congestion comes new transport infrastructure and networks, and the emergence of "Smart Cities". All these changes will bring forth huge social, economic and environmental transformations and present an attractive structural growth opportunity for investors.

Trend II: Climate change and resource scarcity
The impact of global warming should not be underestimated. One concerning aspect of rising temperatures is the impact on crop yields. Global warming could cause food prices to surge, which could send communities into poverty. And the issues are further exacerbated by megatrends, such as urbanization. These threats will require a step-change in the development of new solutions to address climate change. To meet the increased food demands of the future, without exhausting resources, the agricultural industry will need to innovate and use new technologies to increase production and reduce waste.
Trend III: Demographic and social change
Changes in global demographics will bring about significant social change, as well as challenges and opportunities for both government and business. The challenges include escalating healthcare spending and greater need for retirement financial planning. One of the more prominent impacts of social change has been changing consumer preferences around food. We have seen outsized growth in fresh food (such as avocados and berries) and products with specific health-related benefits. In addition, consumers want their food to be more convenient, resulting in more online delivery, meal-kit solutions and convenient snacking options at supermarkets.

Trend IV: Changing economic power
The growing economic strength of emerging economies, such as China and India, is changing the balance of power in the global economy. The impact is real and businesses must take note as it impacts the consumer landscape. Two centuries ago Napoleon Bonaparte said "China is a sleeping giant…when she awakes she will move the world". What foresight - 17 years ago China's economy was only 1/10th the size of the US economy. By 2050 it is forecasted to be 50 per cent bigger. (2) The impact of the shift in global economic power where western dominance is giving way to the rise in emerging markets is game-changing for political agendas, global trade, and the companies in which we invest. Asia will represent 57 per cent of middle-class consumption by 2030 (3) - this has huge implications for global consumer businesses such as luxury brands.