People Moves
Finantix Opens Australia Office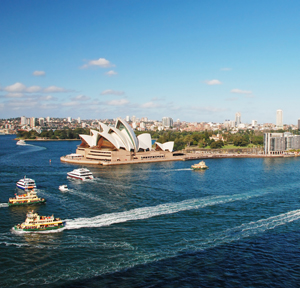 The firm argues that there is considerable upside for technology-driven solutions in the Australian wealth management space.
Finantix, the wealth management tech firm, has opened a new office in Sydney, Australia, as part of its Asia-Pacific regional expansion.
The office will be run by Martin McCabe, who joins Finantix as sales country manager for Australia and Todd Yarrow, senior business development executive for Australia.
McCabe has over 20 years of experience in financial technology sales, starting his career at Lloyds of London, before moving to Australia 16 years ago. Since his move, he has worked with IBM servicing the big four banks, was a client director at DST and most recently was with FIS where he was responsible for significantly growing the policy admin/wealth platform business across Asia-Pacific.
Yarrow was previously in a similar role at IRESS where he worked with clients in the wealth management and stockbroking markets.
"According to the Australian Treasury, the country's financial services sector is the largest contributor to the national economy and has been a major driver of economic growth. The country's sophisticated financial services sector and ideal position as a key hub for the Asia-Pacific region makes Australia a very attractive market," Damien Piper, APAC director for Finantix, said in a comment explaining the move.
"In addition, the wealth management sector has identified automation as an opportunity to do more with less as a response to rising expectations by Australian consumers. This means that the potential for technology to assist with the remediation of the underlying pain points remains largely unrealised, representing an important growth opportunity for us," Piper said.