Updated Forward Features Schedule To December 2020
Editorial Staff, 5 March 2020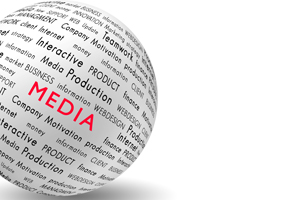 This is a list of the topics the editors of this news service are tracking over the coming year.
This is a list of the topics the editors of this news service are tracking during 2020. It is revised regularly.

Below is our updated forward features list for the WealthBriefing and WealthBriefingAsia news services which runs until the middle of 2020. (There is a separate one for the Family Wealth Report publication which covers North America.)

We hope this provides a useful guide to the range of subjects we plan to explore; the list is not, however, exhaustive and anyone who wants to suggest new topics should get in touch with the editor, Tom Burroughes tom.burroughes@wealthbriefing.com and deputy editor Jackie Bennion, at jackie.bennion@clearviewpublishing.com
2020

March
We will look at the whole field of family offices, using material from our partner Highworth to provide data on the sector. We intend to interview multi-family offices, investigate growth in different parts of the world, examine outsourcing, professionalisation, direct investing, and governance, etc.

April
ESG investing. We take another look at these areas, going into specific topics: what is actually happening to reduce carbon emissions, or improve the status of women in the workforce, improve how companies report their activities to shareholders and the wider public? We also explore particular challenges such as availability of information, quality of reporting and the challenge of making these ideas work in countries with poor standards of governance. We continue to look at the ways in which investment ideas are put into action, the role of private markets, the objectivity of reports and independent sources of information.

May
A look at impact investing, sustainability, and other ideas on how to invest money for different reasons.

June
Talent management stories – talking to recruiters, MBA programme directors, HR bosses at banks, and others about the changing requirements on future wealth managers, what is being done to develop new talent, deal with potential bottlenecks, etc.

July
Art and collectables: a look at the area of collecting and investing in fine art and other specialised areas, both from the point of what clients want, and also to understand how wealth managers use these areas to engage with clients and retain their business. We aim to discusss these issues with practitioners in a number of financial centres.

August
The concierge sector. In the holiday season, this is an auspicious time to ask the organisations which work with HNW individuals how they are crafting solutions for managing the following areas: luxury properties, excursions and holidays, experiences, as well as fixing healthcare and health problems, arranging travel (air, yachts, other) and handling logistics and physical security.
September
An examination of developments in know-your-client checks which wealth managers perform to screen clients; an examination of what is happening to enforce anti-money laundering controls, management of politically exposed persons (PEPs) and other important compliance demands. The features will also examine the technologies used to aid managers and reduce the pain of compliance.

October
We look at the world of external asset managers (EAMs), a sector that has grown rapidly in regions such as Asia and which is also important in the Swiss market, for example. New Swiss regulations that came in during 2020 will have an effect. A desire for more independence and bankers' desire to go on their own helps drive EAMs in various markets.

November
The "giving season", as it is called in the US, is a busy time for philanthropy and discussion about giving; it is also important in other parts of the world. We will look at developments in philanthropy, such as new structures, areas such as client reporting and auditing of specific programmes.

December
We continue to examine philanthropy and also examine trends in areas such as concierge, collectables and luxury – just in time for the holiday season at the end of the year.