WM Market Reports
New Research: "Technology Traps Wealth Managers Must Avoid"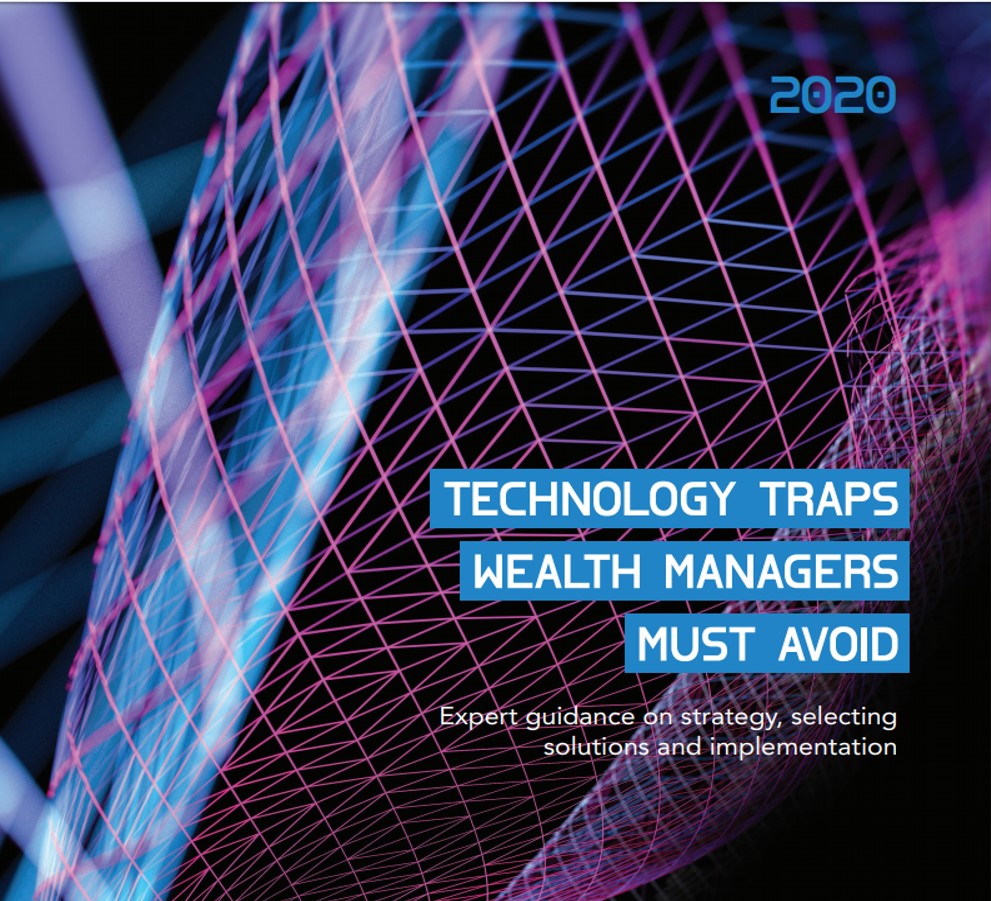 Wealth management professionals with a stake in technological change should read this publication's latest research report, called "Technology Traps Wealth Managers Must Avoid". In coming days, chapters from the report will be run on this news service.
The dizzying pace of technological change in wealth management means that the danger of missteps is rising. In a new report, this publication brings together the collective wisdom of technology gurus the world over to help firms avoid them.
All wealth management professionals with a stake in technological change should read this publication's ground-breaking new report: Technology Traps Wealth Managers Must Avoid.
Produced in partnership with Capita Consulting, this report is grounded in the growing anxiety we see in the industry over making technology missteps – errors in strategy, systems selection and implementation that could very easily derail a firm's digitisation, or indeed the careers of those responsible for it.
Technological change can bring immense rewards, but also commensurate risks for wealth managers. As all too many firms now know, failed systems migrations, service outages and security breaches can be particularly costly in the world of private wealth, where reputation and client experience are all. Yet as our conversations with senior executives attest, even the missteps that don't make the headlines can be truly nightmarish in consequence. Faltering on technology change can have a pernicious effect on efficiency, profitability and corporate morale that reverberates for years.
Buyer beware
There is no doubt that wealthtech is doing marvellous things for the sector, helping it to simultaneously pursue much-needed improvements across regulatory compliance, operational efficiency and the client experience. Yet experts tell us that there is no shortage of hype - and hubris - also. Navigating all the providers jostling to serve this highly lucrative segment is just the start of wealth managers' troubles in tech. Their invariably esoteric (one might even say labyrinthine) set-ups make each firm a special case technologically, and that's even before questions of their unique operating model, market and client base are considered.
The imperative to modernise means that firms are grasping for answers fast. And it is in this frenetic pace of change that danger lies. Compounding it is the fact that digital capabilities are rapidly becoming the differentiator for wealth managers. It is just as hard to imagine firms sharing with peers the precise particulars of their tech triumphs as it is their disasters.
Along with consultancies, tech vendors themselves are arguably best-placed to relay tales of woe and to define what best practice looks like at the cutting-edge. And so, our exciting new report series was born.