WM Market Reports
New Research: "Technology Traps Wealth Managers Must Avoid"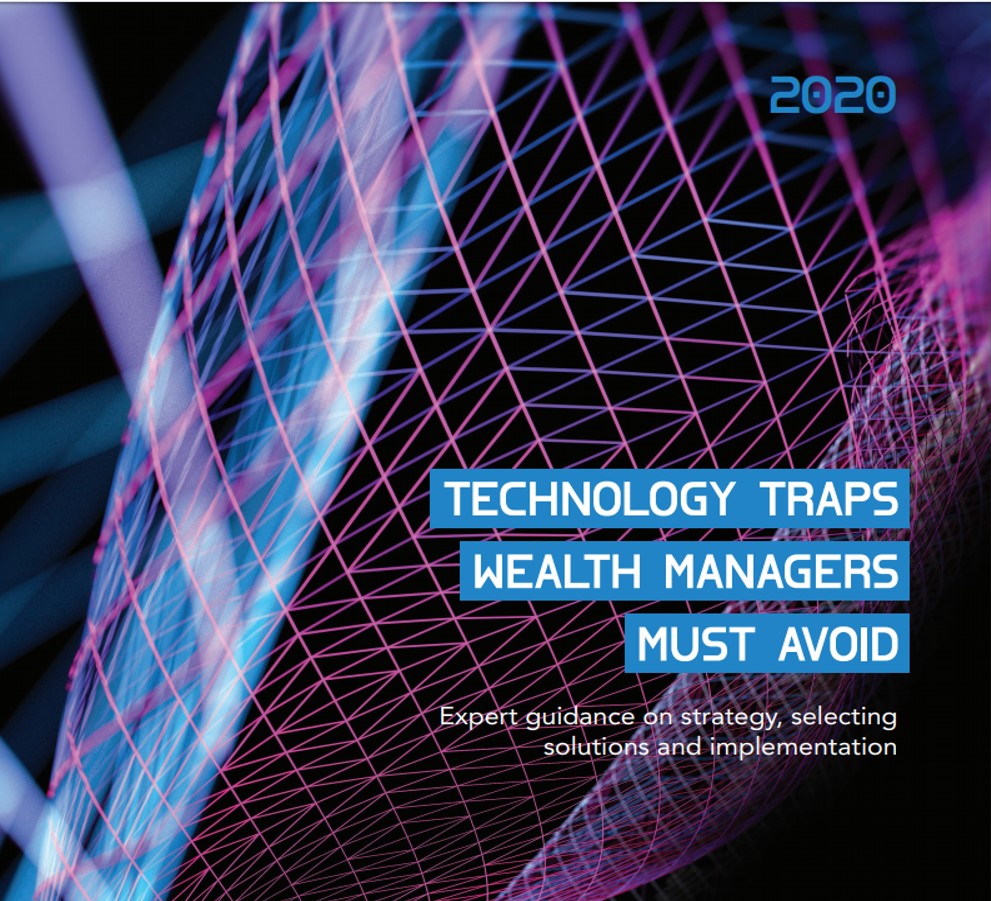 A best practice primer
Technology Traps Wealth Managers Must Avoid was conceived as a primer for wealth management executives. distilling the wisdom of consultants and technology experts from around the globe in one convenient guide. And, while there is certainly much more to be said, its eleven short chapters cover the full spectrum of hot technology topics.
Our expert contributors address, inter alia: the best approaches to moving off legacy systems; the dangers of compliance becoming a "black box"; where the balance of form and substance should be in the gamification of risk-profiling; how to ensure that digitisation isn't built on shaky data foundations; and the risks firms run if they dive into ESG investing without paying sufficient attention to how this will work in practice in their investment processes.
The report also pays special attention to the technology needs of family offices - a niche sector arguably having even less room for error than the wealth sector at large.
Some of the issues tackled are broad and strategic, others more technical and granular. Running throughout are invaluable tips on the big technology questions of our time, such as whether to build, buy in, or outsource and how to carry out proper due diligence on vendors to separate fact from fiction.
Packed with cutting-edge and, moreover, very candid insights, Technology Traps Wealth Managers Must Avoid is a must-read for all wealth management executives. Download your free copy now – and please do get in touch if there is a topic you would like addressed in future.