Pick An Investment Side Or Miss Gains - A View From Barings
Khiem Do, 21 May 2020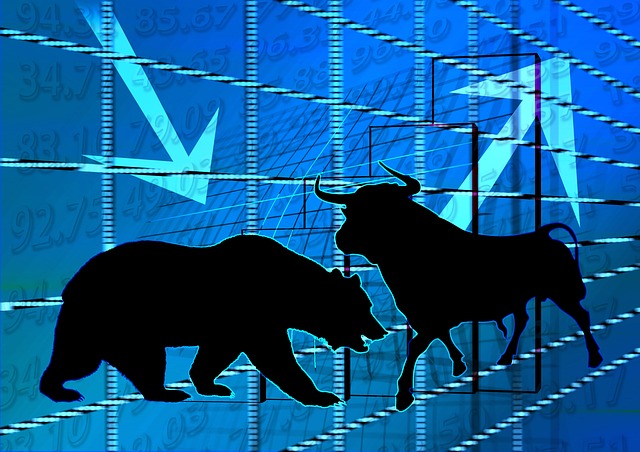 The investment case holds for being positive on equities, particularly given the huge monetary policy backing, so the author of this article argues. Some asset classes such as oil, emerging currencies and equities, are trading below the valuation levels prevailing at the time of the global financial crisis in 2008
A regular source of commentary on investment and asset allocation decisions from an Asian perspective is Barings. Khiem Do, who is head of Greater China Investments, Global Markets, writes here about its bullish stance, and explains why many investors might be inclined to take risk off the table. The editors of this news service are pleased to share these insights; the usual editorial disclaimers apply. Email tom.burroughes@wealthbriefing.com and jackie.bennion@clearivewpublishing.com
During the COVID-19 pandemic, the main question for investors is whether they want to feel cosy and secure, or whether they trust that everyone is doing "whatever it takes" to get through the crisis.
Based on this, they will be either bears or bulls, and there are strong cases to be made on both sides.

Our position is to be bullish, but before we outline why, let's go through the arguments used by the bears to justify why they are not buying economic-sensitive assets such as equities, high-yield bonds, emerging market assets and cyclical commodities.

First, bears tend to extrapolate the current depressed situation into the future. They believe that the uncertainties regarding the duration and spread of the COVID-19 pandemic, and their consequent adverse impact on global economies, corporate profitability and survival in industries such as airlines and hospitality, are unpredictable and unsolvable.

Second, they also believe that there is little governments can do to help boost growth while countries are under lockdown or quarantine, a situation that may last longer than expected because of the lack of effective treatment drugs or vaccine against the virus.

Third, they argue that it is still too early to know the full extent of the damage on corporate profitability or the ability of highly-indebted corporations or countries to service their debt.

Finally, the bears state that, after the bounce, the valuation of equities and high-yield bonds is no longer cheap, and emerging markets still present too much risk, following recent credit issues in Argentina and Turkey, with others to come.

All sensible concerns, but will they last and are they justified?

On the question of the unforecastable duration and spread of the virus, it makes sense to look at countries including China, Hong Kong, Taiwan and Vietnam, where the containment of the spread has been extremely successful. Life in these markets, in the "Post-COVID-19 New Normal" world, has resumed.

Recently, a number of countries including Australia, Denmark, Germany and Italy, plus and increasing number of US States in America, have begun to gradually and prudently re-open their economies. While our economic and social lives will not, admittedly, be as care-free as before, from a very low level, any form of growth is welcome. In the financial markets, it is the rate of change which matters more than the absolute level.

The impact that the strict quarantine and lockdown has been having on economic growth and corporate sales and profitability has been bad to devastating, especially in industries which rely on travel and the movement of consumers from one place to another. Nonetheless, we believe that this significant disruption to commerce will be limited to the first half of this year. We expect that the second half of the year will see a stronger growth recovery as the rate of growth of new infections and fatalities fall, and as governments continue to re-open their economies.

In addition, governments and central banks around the world have implemented "whatever it takes" policies to help stabilise their banking systems, as well as offering small businesses and people who have lost their jobs, various forms of financial assistance. The total amount of global monetary and fiscal assistance is estimated to be close to $20 trillion, or 24 per cent of global gross domestic product - an unprecedented injection of rescue funds. This has already had a positive impact on global financial markets and helped to cushion the blow to the man in the street.

As far as the impact on travel-related industries and highly-indebted nations and corporates is concerned, we have and will continue to see signs of stress in a number of industries and countries. However, central banks and other global agencies, such as the International Monetary Fund, have been very focused on trying to provide financial aid to help distressed borrowers as much as possible. The risk of a seizure of the global banking system, similar to that in 2008, is extremely unlikely.