People Moves
Summary Of Asia-Pacific Executive Moves - May 2020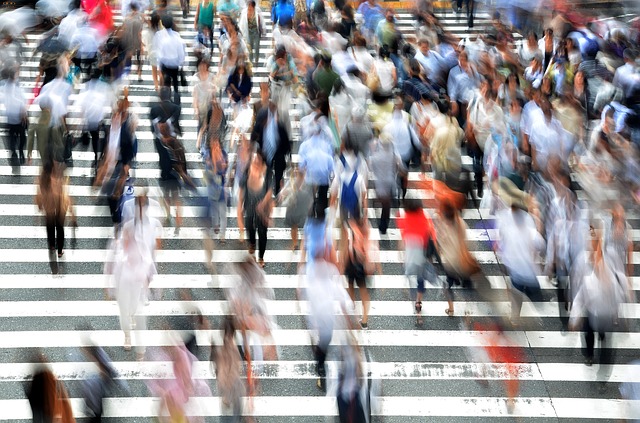 The latest wealth management executive moves in the Asia-Pacific wealth management sector. There were a number of senior moves at Deutsche Bank, in particular.
Moves for the Asia-Pacific sector in May
One of the most prominent names in Southeast Asia's wealth management sector, Kwong Kin Mun, retired from Deutsche Bank. He was replaced by former HSBC Private Banking senior figure Chow Shang Wei.
Kwong Kin Mun worked for 30 years in the financial industry. Prior to joining Deutsche Bank in 2009, he was the South Asia Private Banking head of DBS Bank where he was responsible for managing and developing its private banking business in the region. He joined DBS in 2003 as its private bank's marketing head. Kwong Kin Mun previously held senior private banking positions at Citigroup Private Bank, Standard Chartered Bank and UBS Wealth Management. He had also gained experience as a financial consultant at Merrill Lynch.
Alexander von zur Mühlen, took up the vacant Asia head role at Deutsche Bank, filling the slot as of 1 August when Werner Steinmüller was due to retire from the management board. Von zur Mühlen joined Deutsche Bank in 1998 after studying business management. Following a variety of roles in investment banking, lastly as co-head of debt capital markets in Europe, he was appointed group treasurer in 2009. In this function he managed the bank's capital, liquidity and funding. In 2017 he was appointed co-head of global capital markets and one year later, in the summer of 2018, named global head of group strategy.
Deutsche also named a former Obama-appointed investment figure, Kamran Khan, in the newly-created role of head of ESG for Asia-Pacific. Khan has decades of experience in financial markets, sustainable development, and corporate and public advisory. During the administration of President Barack Obama, he was head of global investments and operations at the US Millennium Challenge Corporation. Previously, Khan established the World Bank Group Hub in Singapore and led the World Bank's Infrastructure Finance Practice in East Asia. He has led investments in sustainable development across Asia, Africa, Latin America and Eastern Europe.
Most recently, Khan founded and led an impact fund targeting companies focused on achieving UN Sustainable Development Goals. Khan is based in Singapore, reporting regionally to Asia-Pacific CEO Werner Steinmueller and locally to David Lynne, Singapore chief country officer, head of corporate bank APAC, and head of fixed income and currencies in APAC.
HSBC appointed long-time Deutsche Bank executive Lavanya Chari to lead its global products, investments and collaboration business in private banking. Chari moved from London to Singapore with Deutsche in 2011, where she was managing director in charge of commodities and credit structuring. Chennai-born Chari reports globally to Christophe Guillemot, CEO of HSBC Private Banking based in Geneva, and to Annabel Spring in London. Spring moved from Australia's troubled Commonwealth Bank last year to head HSBC's customers and products business.
Raffles Family Office named Stella Kong as managing director for Greater China. In this newly-created role, Kong leads Raffles Family Office's business expansion in Greater China and has joined its management team. She splits her time between Hong Kong and Shanghai, and reports to Caiman Kwan, founder and CEO of the multi-family office. Kong brought with her more than 30 years of experience from major global financial institutions in Greater China, including senior roles at Credit Suisse and Standard Chartered Bank.
T Rowe Price appointed Darren Hall as its new head of distribution for Australia and New Zealand. Hall, head of intermediary business for Australia, succeeded Murray Brewer who is retiring at the end of 2020 after 14 years at the firm. Hall is responsible for the institutional and financial intermediary businesses in Australia and New Zealand (ANZ) and reports to Nick Trueman, Singapore-based head of distribution for Asia-Pacific at T Rowe Price. Based in Sydney, Hall has more than 20 years of investment experience, 13 of which have been with T Rowe Price. Prior to joining T Rowe Price in November 2007, he held business development and national account positions with Schroder Investments Australia and Credit Suisse Asset Management.
Banque Internationale à Luxembourg appointed Hanzhi Ding as the new chief executive of BIL Wealth Management Limited in Hong Kong, China. Ding, who succeeded Betty Tsui, is in charge of developing the group's wealth management business in the Hong Kong/Greater Bay Area, in China. Hanzhi Ding came from Huatai International, a Chinese investment bank in Hong Kong and the global arm of China's top-ranked financial group, where he served as chief strategist, head of business development and head of investment research. Previously he held various positions at Bank of America Merrill Lynch, Citigroup Global Markets and Nomura, all in Hong Kong.
Private banking veteran and company founder Betty Tsui remained a member of the board of directors of BIL Wealth Management Limited and serves as its vice chairman.
Western Asset, a fixed income fund management firm affiliated with Legg Mason, appointed John InGeun Kim as client service executive to cover Korean institutions and other key markets. Kim is based in Singapore and reports to Michael Dale, head of client service and marketing, Asia Pacific (ex-Japan). In his role, Kim is responsible for managing Western Asset's Korean client base and assisting in the growth of the firm's institutional clients across the region. Prior to joining Western Asset, Kim was a head of institutional business at BlackRock Korea and a senior manager of the external fund management team in the Reserve Management Group of Bank of Korea.
Credit Suisse appointed private banking veteran Puneet Matta as head of wealth management for India. He rejoined the Swiss bank from Union Bancaire Privée. Inigo Mendoza was in this role previously; he moved back to Credit Suisse in Europe's IWM business in another role – head of private banking international for Southern Europe and Latin America. Matta has 30 years of industry experience across wealth management as well as corporate and investment banking; he has spent much of his career concentrating on the Non-Resident Indian and Indian Sub-Continent client segments. Prior to this, Matta worked at UBP in several roles in the NRI and ISC segments and also in the External Asset Managers business. His most recent role at UBP was head of EAM Asia and Key Clients South Asia. He reports functionally to Balakrishnan Kunnambath, market group head Indian Sub-Continent, and locally to Mickey Doshi, India chief executive. Matta will move from Singapore to Mumbai, India.