Singlife Creates Insurance Powerhouse Via Aviva Singapore Deal
Tom Burroughes, Group Editor , 14 September 2020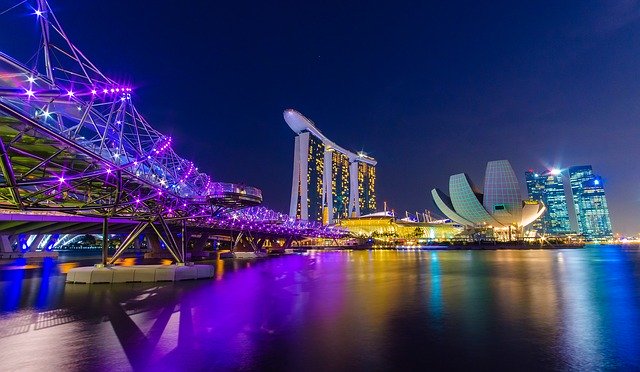 The acquisition creates the largest such player in Singapore and one of the most important in Southeast Asia. Service offerings include financial advice and investment.
Singapore Life, aka Singlife, which provides a mix of investment services and health insurance, is merging with Aviva Singapore in a deal valued at S$3.2 billion, creating one of the largest such players in Southeast Asia.

Singlife said that the deal will bring its mobile savings and protection solutions to Aviva's 1.5 million strong customer base, and expand the product range and advisory services to Singlife clients. The partnership marks Singlife's most significant milestone to date, it said. It bought Zurich Life Singapore in 2018.

The transaction is subject to closing conditions, including regulatory approval, and is expected to complete by January next year.

When merged, the new combined business will initially be named Aviva Singlife, and will trade using both the Singlife and Aviva brands, it said in a statement.

Singlife chairman Ray Ferguson will continue as chairman of the new group, subject to approval by regulators. Singlife group chief executive Walter de Oude will be appointed deputy chairman, and Aviva Singapore chief executive Nishit Majmudar will be appointed chief executive of the combined entity's Singapore licensed insurance business, it said.

Aviva will keep a 25 per cent equity stake in the new business, while Singlife's existing shareholder Sumitomo Life Insurance Company will hold 20 per cent. Aflac Ventures, Aberdeen Asset Management, IPGL Limited and minorities will collectively hold 20 per cent. Global alternative asset firm TPG will hold the remaining 35 per cent.

Besides its insurance business, Aviva Singapore also owns a unit trust platform, Navigator, as well as two of the largest financial advisory firms in Singapore, Aviva Financial Advisers (AFA) and Professional Investment Advisory Services (PIAS).

"Combining the best of Singlife's digital capabilities with Aviva Singapore's product history and trusted advisory services, the merger aims to raise the bar in how customers can interact with insurers – by combining superior financial products, professional financial advice and mobile-first customer engagement," Singlife said. "The deal intends to bring Singlife's mobile-first savings and protection solutions to Aviva's 1.5 million strong customer base, while being able to offer existing Singlife customers a significantly deeper product range and advisory capabilities."

"We are building something truly inspirational harnessing the best of financial services for the benefit of Singaporeans and the region," Walter de Oude, group CEO and founder, Singlife said.
Singlife is the first independent home-grown company to be fully licensed by the Monetary Authority of Singapore (MAS) since 1970 as a life insurance company.

The company is backed by Sumitomo Life Insurance Company, Aberdeen Standard Investments, Aflac Incorporated, and IPGL, joining the ranks of other regional tech companies as one of the top-funded homegrown fintech companies in Singapore. Singlife manages almost S$7.0 billion in life insurance coverage.