New Private Companies Exchange Starts Trading
Editorial Staff, 15 September 2020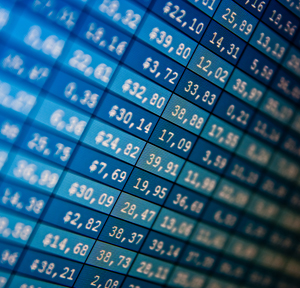 The head of this new business is coming back to Singapore, having worked in the jurisdiction in several roles before a stint as a CEO in the UAE. The exchange enables transactions in non-public companies and uses distributed ledger technology.
Southeast Asia's Hg Exchange has started to trade private company shares over its platform after securing a regulatory green light from the Monetary Authority of Singapore in June.
The exchange, or HGX, yesterday said that its founding members, PhillipCapital, PrimePartners and Fundnel, began to trade shares. The organisation also officially named Richard Teng as chairman. Teng most recently served as chief executive of the Financial Services Regulatory Authority at Abu Dhabi Global Market.

HGX connects 500,000 investors online and makes use of its members' network of established brokers and dealers.

"Private capital markets have been steadily gathering momentum in deal volume and the vibrancy in activities surpasses its public counterparts. We are harnessing our strength to further transform the ecosystem by offering the market with greater liquidity options," Teng said. (Before his Middle East job, Teng was chief regulatory officer of the Singapore Exchange. Teng started his career at the MAS where he served for 13 years.)

The rise of HGX, which uses distributed ledger technology such as Blockchain to handle business, reflects a shift by investors and companies towards private markets, while harnessing modern technology to match up counterparties, the exchange said. One cause of more private markets activity has been how firms are delaying their IPOs on public listed bourses. Listing can be an expensive step, corporate bosses face quarterly result pressures from shareholders, and obtaining finance outside listed markets can be easier.

Listing
The MAS has also granted HGX the chance to list and trade digital and non-digital Capital Market Products.

"HGX leverages advanced blockchain technology to digitise assets for unrivalled efficiency, which brings forth the possibility of trading in smaller lots at a fraction of the charges associated with a public listing. This, in turn, greatly benefits issuers who seek partial liquidity or own a limited amount of shares, including employees of private companies with equity, gained via Employee Share Option ("ESOP") or Employee Share Ownership ("ESOW") plans," the exchange said.