Indosuez Wealth Management Makes Senior Asia Hires
Editorial Staff, 16 September 2020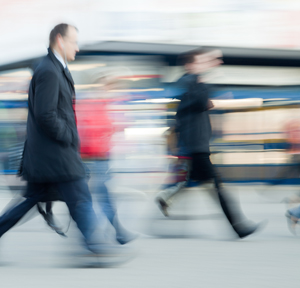 The wealth management firm has made a clutch of appointments in its Asia business lines.
Indosuez Wealth Management, part of France-based Crédit Agricole, has made a clutch of senior hires for its Asia region.

The firm has appointed Davis Hall as head of capital markets, Asia. Hall, who is based in Hong Kong, is responsible for planning and executing the capital markets strategy, policies and procedures in the areas of structured products, foreign exchange and precious metals, OTC derivatives and the spectrum of trade execution activities.

He brings to Asia more than 30 years of experience as the global head of foreign exchange and precious metals advisory at Indosuez prior to his relocation to Hong Kong earlier this year.

In the second and third moves, it appointed Madeline Cheng as head of real estate, Asia and Jackson Ho as foreign exchange and precious metals advisor, to amplify its product and service offerings for clients in the region. Covering Southeast Asia and North Asia markets, Cheng is responsible for shaping Indosuez's strategy for real estate products and financing in the region.

Hall reports to Arjan de Boer, head of markets, investments and structuring, Asia, Cheng reports to Julien Collin, head of markets, investments and structuring, Singapore and Ho reports to Trevor See, head of forex and precious metals advisory, Hong Kong.

"We are delighted with these senior additions to our Market, Investments & Structuring team in Asia, which underlines our commitment to continuously strengthen and enhance our investment platform for our clients, as our investment awards testify," Indosuez Wealth Management's Asia chief executive and Singapore branch manager, Omar Shokur said. "Davis' relocation to Asia is especially opportune. With his wealth of experience in wealth management, he adds heft to our team and in particular to the FX and precious metals team which has been recognised for its expertise by the industry."

"Madeline's appointment further strengthens our real estate sector offerings, especially in the economies of Hong Kong SAR and Singapore, our two key markets in Asia. We are committed to constantly bolstering our expertise in property investments, which continue to be a favoured investment theme among our clients. Meanwhile, Jackson's strong technical know-how and deep experience in treasury practice and products makes him well-positioned to augment the existing team's offerings to our clients," Shokur added.

Prior to joining Indosuez, Cheng was the team lead in corporate and institutional banking at Qatar National Bank. Her expansive portfolio included working with some of the region's local large conglomerates, sovereign wealth funds, government linked companies, property developers, real estate funds, institutional investors and hospitality players. She was also a director at Crédit Agricole CIB from 2010 to 2013. During her time at the firm, she provided credit structuring solutions for multinational corporates, institutional investors and diversified Asian large conglomerates for property, logistics, infrastructure and supply chain project financing.

Ho has a background in treasury products and has worked for a decade with Citibank Hong Kong. Prior to that, he worked with Bank of Communications and Standard Chartered Bank.