Investors Must Prepare For "Japanification"
Tom Burroughes, Group Editor , 20 October 2020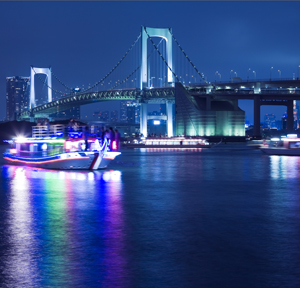 The Geneva-based private bank and investments firm argues that Japan's multi-decade experience of modest growth, almost zero interest rates, and a slow grind towards supply-side reform, is a useful guide to what might unfold in much of the West.
Investors in much of Europe and possibly other regions must get used to the "Japanification" of economics – years of anaemic GDP growth, almost zero interest rates, ageing populations and painful supply-side reform efforts, Swiss bank SYZ argues.

Japan has only started to show more economic vigour in the past few years after almost three decades of sluggish growth following a dramatic fall in its property and equity market in the early 1990s. The country bailed out its banks, engaged in massive central bank quantitative easing, and has had to confront how to pay for a rapidly ageing workforce.

Thoughts about how Europe, facing similar issues, will cope have been prompted by the recent retirement from office of Shinzo Abe, who had been prime minister of Japan since 2012. When Abe came to power, he vowed to revive the Japanese economy with his "three arrows" of monetary, fiscal and structural reforms. This was dubbed "Abenomics." The country appears to have handled this year's COVID-19 pandemic relatively well, Luc Filip, head of private banking investments at SYZ Private Banking, told this publication in a recent call.

"The [economic] issues that some countries are now facing are similar to those which Japan has handled over past decades" Filip said. 'Japanification' is the framework on which we have based our mediumterm perspective for the global economy, as we expect the world's largest developed economies to face challenges of persistent low economic growth, high debt burden and low interest rates" he said.

"In such an environment, we are one again reminded of the value of making full use of active management," Filip continued.

According to Filip, we must navigate new paradigms that can be counterintuitive for investors. First, as we expect interest rates to remain "low for longer", we should invest in long-term bonds in order to get some yield and hedge the portfolio against potential economic downturns. Second, equity investors should focus on cash flow generation rather than expensive valuations. For example, certain sectors such as technology might be perceived as expensive but they should be measured against their high cash flow generation. "We believe that investors must accept to pay a premium for these high quality assets," says Filip.

Japan, like SYZ's home country of Switzerland, has negative interest rates. Conventional ideas about asset allocation - using bonds to insure against equity setbacks - have to some extent been upended by massive monetary easing around the world since 2008-2009. The central challenge for wealth management has been how to deliver risk-adjusted returns in a low-yield climate. This is a task that Japan has experience of.

Differences
There are obvious differences between Japan and Europe, such as the single currency and associated structure, very low immigration into Japan, and a common language. But the macro-economic and certain business parallels are striking, Filip said.

The Japan case shows that it is possible for a central bank to purchase assets such as government and corporate debt, on a vast scale, can go on for years.

As far as expected returns are concerned, European long-maturity bond returns over the next decade could be as low as 1 per cent, having been up around 6 per cent over the past 10 years, he said. Another aspect of this picture is that active management of bonds, rather than a purely passive approach, will be necessary, he said. SYZ favours longer-dated bonds (10-20 years). The bank also favours high-yield and emerging market credit, taking a shorter duration exposure.

On equities, SYZ thinks investors will accept the case for paying a premium to obtain high-quality names able to throw off strong cashflow and a clear market edge. There is also sense in using options for downside protection.

"The point is to build a portfolio that will cope with higher volatility. Thanks to our belief in paying a small premium for downside protection, we are able to mitigate significant risk stemming from potential market surprises which can hurt the portfolio's performance," he said. In today's environment, uncorrelated returns are becoming increasingly elusive and alternative assets can be a useful way to diversify sources of Alpha, he continued.

Filip is also a fan of gold. "Gold is one of the best diversifying assets for a portfolio," he said. Alternative assets - hedge funds, private equity and private credit - are also important parts of private client portfolios in such an environment.