Allfunds Wins Funds Platform Deal With China's Top Private Bank
Editorial Staff, 2 December 2020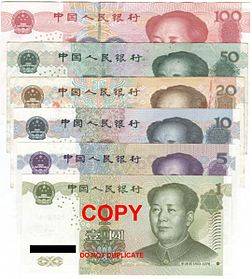 CMB is the top private banking group in China, according to some metrics. It has partnered with a funds platform organisation that seeks to change how funds are bought and sold around the world.
China Merchants Bank, the private bank, has chosen Allfunds to be its business-to-business fund platform provider, opening access to third-party funds for all overseas wealth management and private banking centres, particularly Hong Kong and Singapore.

CMB's overseas businesses will be able to tap into the Allfunds distribution network and use the asset servicing offerings that Allfunds has in Asia, and other parts of the world.

"The Asian market is a core part of Allfunds growth strategy and it is an extremely important region for the future ambitions of the wealthtech," Allfunds said.

Juan Alcaraz, Allfunds' founder and chief executive, said: "We are excited about the huge opportunities ahead in the Asian and Chinese wealth management markets, which is an important part of our growth strategy as we continue to expand the global fund distribution network."

Allfunds has a branch in Singapore and a team of 17 employees. Earlier this year, it opened a new office in Hong Kong as the hub for its North Asia business. Allfunds has more than €1 trillion ($1.2 trillion) assets under administration and offers more than 100,000 funds from over 2,000 fund houses.

CMB has been ranked the top private banking group in China.