Who's Moving Where In Wealth Management? - ING, Manulife, Crestbridge
Editorial Staff, 15 January 2021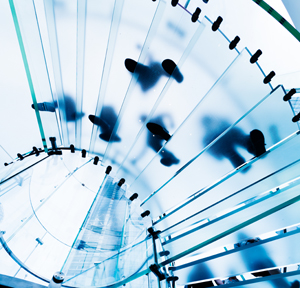 The latest senior moves in wealth and asset management from across Asia.
ING
The head of sustainable finance for the Asia-Pacific region at Netherlands-listed banking group ING, Herry Cho, is leaving the firm in February to pursue a new opportunity. ING said it will announce a successor in due course.

ING launched its sustainable finance franchise in Asia in 2017 with Cho's guidance.

Among the deals carried out was the $65 million revolving facility for Singapore-based private equity fund Quadria Capital in 2019. This was the world's first sustainability improvement fund financing for private equity, ING said. The bank also acted as a mandated lead arranger and joint green loan coordinator in the S$1.2 billion ($904 million) refinancing term loan secured by Frasers Tower, which was the first syndicated green loan in Southeast Asia under the Green Loan Principles.

Manulife
Manulife Investment Management has appointed Grace Ho as head of direct digital business and portfolios for Asia, a new role at the firm. Previously, she was chief marketing officer for Asia.

Ho will have business accountability for the direct digital business. She will be responsible for integrating digital offerings such as Manulife iFUNDS and post log-in website experience into the firm's digital ecosystems across investment and pension platforms. She will also become the product owner of Manulife iFUNDS, a digital platform that allows investors to manage their mutual fund portfolios, access market insights, and make fund transactions.

"COVID-19 has changed the way our industry distributes wealth solutions, and we have the disruptive solution in Manulife iFUNDS to match the challenges. Our job is to fully leverage and build on Manulife iFUNDS, bringing a total wealth solution to our different markets in Asia," Ho said.

Manulife iFUNDS has been launched in Hong Kong, Malaysia, Philippines, Singapore, and Vietnam since 2019.

Crestbridge
Crestbridge, which provides private equity and real estate administration solutions, has appointed Alex Di Santo as group head of private equity.

Di Santo is responsible for developing and carrying out Crestbridge's private equity fund services strategy. He will have additional responsibilities in raising the business' profile in the private equity fund services space. Based in Jersey, Di Santo brings with him over 17 years' experience in the financial services industry, of which 14 years have been focused on private capital fund administration.

Additionally, Michael Johnson will become group head of institutional services, leading the business's private equity services, real estate services, management company services, corporate services and governance services teams.

Crestbridge has offices in Bahrain, Cayman, Jersey, London, Luxembourg, New Jersey and New York.