Citigroup's Wealth Reorganisation Aims To Fill Gaps
Tom Burroughes, Group Editor , 15 January 2021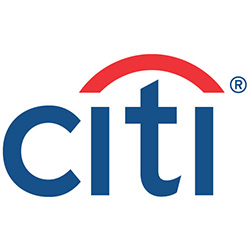 Citi Global Wealth - as the new entity is called - is a "single, integrated platform serving clients across the wealth continuum, from the affluent segment to ultra-high net worth clients." The US bank is not alone in overhauling its business models.
Citigroup's new wealth management organization is targeting a number of goals, including how to plug a mid-tier gap in the market occupied by those with $1.0 to around $10 million in investable assets.
The new organization, Citi Global Wealth, unifies wealth management teams in global consumer banking and the institutional clients group. The group serves clients from the "affluent segment to ultra-high net worth clients," the US-listed firm said this week.
This news service understands that Citigroup thought there was a space between the mass affluent offering – a high-end retail service – and some parts of the HNW market with $10 million in investable wealth and above at the US banking group. The new organisation will help target this area of up and coming HNW clients, and other types of client.
The new entity is global and the bank's success in going after the "mid-tier" wealth segment in Asia has been encouraging, this news service understands.
The organisation, which will be led by Jim O'Donnell, will include the Citi Private Bank and Citi Personal Wealth Management. O'Donnell will report to Anand Selva, CEO of global consumer banking, and Paco Ybarra, CEO of the institutional clients group. Prior to this move, O'Donnell was global head of investor sales and relationship management. He joined Citi in July 1999.
"Making wealth management a key differentiator and source of enhanced returns for Citi will be a key element of our strategy going forward, and putting the full force of our firm behind an offering in this way is indicative of the approach we're taking to transforming our bank," Citi CEO Michael Corbat and Citi president and incoming CEO Jane Fraser said in a memo.
"Creating a unified wealth organisation will help us to deliver the full, global power of Citi to clients while ensuring that we preserve the products, capabilities and expertise of the private bank and consumer wealth businesses," O'Donnell said.
The private bank, meanwhile, caters to clients with at least $25 million in investable assets; this entity serves more than 13,000 UHNW clients, including 25 per cent of the world's billionaires. On average, private banking clients have a net worth of more than $100 million.
Citigroup is not the only bank to have reorganised business structures in ways that affect wealth management and private banking, although the shape of the overall groups are not strictly comparable. Last year HSBC, for example, created its wealth and personal banking arm, blending retail banking and wealth management, asset management, insurance and private banking. Deutsche Bank recently formed a new international private banking arm, part of the wider private bank, which includes the German retail arm. Goldman Sachs, which already caters to UHNW private clients, has broadened its wealth offering in recent years through its purchase of United Capital in 2019.