UOB Completes Deal, Pushes Into Vietnamese Market
Tom Burroughes, Group Editor , 19 January 2021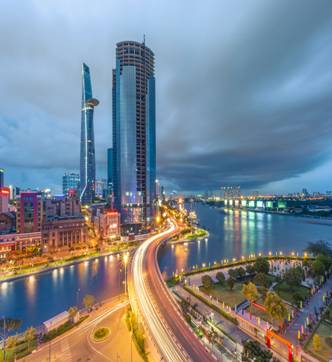 While still ruled by a Communist Party, Vietnam has for some time been one of the emerging/frontier market hotspots and is attracting banks, wealth managers and other financial bodies.
UOB Asset Management has completed its purchase of VAM Fund Managemen; the latter business will be renamed as UOB Asset Management (Vietnam), subject to regulatory clearance. The deal is another case of financial firms pushing into the Southeast Asian country, seen as one of the brighter stars in the region.

Founded in 2009, VAM VN has been providing investment management advisory and services to institutional and individual investors through solutions such as corporate structured funds and segregated accounts.

The transaction gives UOBAM boots on the ground in nine markets across Asia: Brunei, mainland China, Indonesia, Japan, Malaysia, Singapore, Taiwan, Thailand and Vietnam.
This news service has tracked a number of Vietnam-related moves by banks, wealth managers and other organisations over recent years. See examples here and here.

Explaining its upbeat approach to Vietnam, UOBAM said its own analysis showed that the country's onshore mutual funds saw a compounded annual growth rate of more than 75 per cent in assets under management from 2016 to end-September 2020.

"Vietnam is a rising star in ASEAN and we are pleased to be able to bring our suite of fund solutions to local institutional and individual investors. The expertise of our new Vietnam office will also complement our broader strategies in ASEAN equity and fixed income funds and investment mandates, enriching our product offering for investors and creating more collaboration opportunities with partners across Asia," Thio Boon Kiat, group CEO of UOBAM, said.

In integrating VAM VN into its regional network, UOBAM will pass over ideas in areas such as sustainable investments, "smart beta" and multi-asset strategies, as well as share best practices across the segregated accounts which refer to portfolios managed on a discretionary basis. ("Smart beta" describes the technique of unpacking drivers of market return but in a systematic way rather than by picking individual securities.)

As at 31 December 2020, UOBAM and other UOB subsidiaries managed about S$35.6 billion ($26.7 billion) in clients' assets.