Net Earnings Rise At Goldman Sachs, Wealth Revenues Grow
Tom Burroughes, Group Editor , 21 January 2021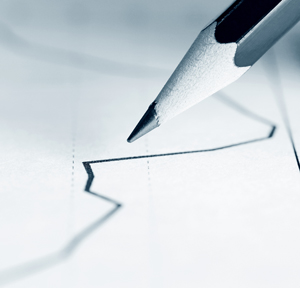 Figures show that the group's consumer and wealth management business now accounts for 13 per cent of revenues. Goldman Sachs has expanded into the wealth business over recent years, for example, via its United Capital acquisition of more than a year ago.  
Goldman Sachs, which has pivoted toward wealth management as a business line in recent years, yesterday reported a 13 per cent rise in net earnings, applicable to common shareholders, at $8.915 billion in the year ending 31 December.
Total net revenues last year came in at $44.56 billion, up from $36.546 billion a year ago, the Wall Street firm said in a statement. Provision for credit losses rose by about three times in 2020 amid fears about the impact of the global pandemic, standing at $3.098 billion in 2020, up from $1.065 billion in 2019.
Pre-tax earnings rose by 18 per cent year-on-year reaching $12.479 billion, it said.
Within the consumer and wealth management business division, wealth management revenues were $1.305 billion in the fourth quarter of 2020, up from $1.18 billion a year earlier and up from $1.165 billion in the third quarter of 2020. Private banking and lending net revenues rose to $242 million in Q4, 2020, up from $194 million a year earlier.
For the full year, net revenues in wealth management were $4.78 billion, rising by 10 per cent higher than 2019, primarily reflecting higher management and other fees, the impact of higher average assets under supervision, higher transaction volumes and the impact of the full-year consolidation of GS Personal Financial Management; this was partially offset by a lower average effective management fee due to shifts in the mix of client assets and strategies.
Goldman Sachs has pushed beyond its traditional investment banking and trading background, buying the United Capital wealth management business in 2019, for example, and expanding its digital banking offering to the mass-affluent market. In a way, it is moving along similar lines to banks such as UBS, which have reduced relative reliance on investment banking over the past decade.
The C&W business accounted for 13 per cent of overall Goldman Sachs net revenues last year, while investment banking made up 21 per cent, asset management 18 per cent, and the global markets arm accounted for 48 per cent.
Investment banking generated record net revenues of $9.42 billion in 2020, driven by record equity underwriting net revenues and the second highest annual net revenues in debt underwriting. Global markets generated net revenues of $21.16 billion, 43 per cent higher than 2019, and its highest annual net revenues in ten years, booking "strong results" in fixed Income, currency and commodities.
Asset management generated net revenues of $7.98 billion, including record management and other fees.
Across the whole firm, Goldman Sachs said that its assets under supervision increased by $286 billion during the year reaching a record $2.15 trillion.