Technology
Get Right Balance Between Man And Machine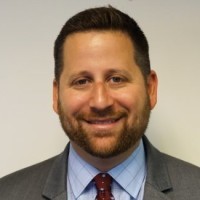 Wealth managers must implement efficient, scalable ways of working, while capitalizing on the human elements of their offerings that create lasting value. Darren Berkowicz, Managing Director at SS&C Technologies, explores how each "flavor" of a firm can discover - and deliver – the optimal balance of man and machine for each client and employee.
The public health response to the global pandemic tested the resilience of wealth managers and family offices on a number of critical measures, but perhaps none so profoundly as their ability to sustain client communication and confidence. Without the benefit of in-person meetings or opportunities to mix socially, firms had to be especially creative in finding ways to maintain an appropriate level of client contact – particularly in the early days of market uncertainty, when wealth managers had to calm investors' nerves and persuade them to stay on course. Firms also faced a similar challenge internally, as they sought to maintain a sense of culture and collaboration among staff forced to work remotely.
The situation favored firms that had invested in digital communications tools, such as interactive client portals or mobile access apps. Even before the pandemic, the role of technology in creating a differentiated client experience, while at the same time enabling firms to service clients at scale more efficiently, was a lively topic of discussion in the industry. The pandemic simply underscored the importance of having a robust digital presence and accelerated the trend toward online communications from both the client and wealth manager perspective. Individuals and families became even more reliant on – and comfortable with – interactive technology in nearly every realm of their personal lives. Videoconferencing, a staple of the business world for over two decades, suddenly became a fixture in consumer households.
Now, many experts are telling us that changes wrought by the pandemic – particularly those that increase convenience for the consumer and efficiency for businesses – are likely to be here to stay, even after the vaccines have done their job. As the industry prepares for a post-pandemic world, it is a fair question to ask: has the pendulum swung too far? Does digitization pose the risk of diluting the personal equity wealth managers have built with their clients over the years, or in some cases over generations? How do firms strike the right balance between "white glove" service and digital self-service appropriate to each client's personal preferences?
Technology's evolving role
Historically, this is a relationship business, especially for multi- and single-family offices (MFOs/SFOs) and wealth managers serving a UHNW clientele. Personal trust with clients is a firm's brand promise. Equally important is building rapport, the ability to show clients that you understand and empathize with their aspirations, life choices, and views about wealth. Until recently, technology largely stayed in the background, enabling firms to serve clients efficiently and deliver error-free reporting, but for the most part invisible to clients.
Today, however, technology has become integral to the client relationship. A strong digital backbone with multi-channel options for interaction is virtually essential for wealth managers and MFOs who wish to stay relevant in their clients' lives. Some traditional investors may welcome the quarterly in-person portfolio presentation (or video chat), while others will want to check their performance daily online. Some clients may be perfectly comfortable with a digital onboarding experience, but they don't want to think that an algorithm is doing their asset allocations. Firms must be prepared to accommodate a wide range of highly individual interaction preferences.