Family Businesses Optimistic Over Year Ahead, Show Resilience - Study
Tom Burroughes, Group Editor , 18 February 2021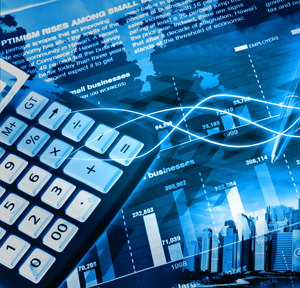 The Family Business Pulse and Response to the Pandemic, as the study is known, makes the point that the family-run organisation enjoys less volatile earnings and can be more robust during crises, such as at present.
A study of more than 140 family businesses around the world, covering over 25 sectors, shows that the vast majority (80 per cent) are optimistic about the future of their firms, suggesting that such family-owned organisations are resilient amid the pandemic crisis.

The report, from BanyanGlobal Family Business Advisors, conducted at the end of 2020, assesses how family businesses have responded to the pandemic and provides insight into what we can expect for family-owned companies through 2021 and beyond.

Some 68 per cent are optimistic about the future because they think operations will be more efficient, 60 per cent cited new business opportunities as a factor and 56 per cent talked about more efficient decision-making processes as a cause of a sanguine mood.

The study, so its writers say, shines a light on how family-owned businesses – which can often lead to family offices running the money for their owners' dynasties – can be less volatile sources of revenue than counterparts, such as listed firms or those held by private equity houses.

"Family businesses seldom experience the high highs of a 'boom' economy, but because they are often privately-held and don't have to answer to Wall Street, they are also much better prepared to weather difficult economic times, too. They can value different things. We will see family businesses emerge from this pandemic with loyal workforces, more efficient systems, and new opportunities to explore," BanyanGlobal founder and partner Josh Baron said. "Family businesses could be surprisingly strong coming out of the pandemic."

It's complicated
Family relationships are more complicated. 33 per cent of respondents reported a negative impact on relationships, while 27 per cent reported a positive impact. One respondent wrote: "Facing a tough year has caused us to realise how important family is and our relationships have grown from it." As another respondent put it: "There's nothing like a crisis to bring a family closer together."

The pandemic has forced families to revisit succession plans. 37 per cent of respondents are neutral or feel that they are not on track to successfully transition the business, which could be disastrous down the line.

Families can rise above challenges, such as the COVID-19 crisis and the associated disruptions, Rob Lachenauer, founder and CEO of BanyanGlobal, said. "Family business is a team sport. You win together or you can lose together."

In The Harvard Business Review Family Business Handbook (Harvard Business Review, 2021), Baron and Lachenauer said that uncertainty is always part of transition planning. "All family transitions require making decisions that will reverberate for years to come and are based on imperfect information about the future," they write. This is why owners should start the process of creating a continuity plan that maps out the path from the current generation of ownership to the next and takes into account how the family will transfer assets, shift roles, and develop capabilities in the next generation as early as possible.

An excerpt from the study, showing a chart illustrating views of risks ahead: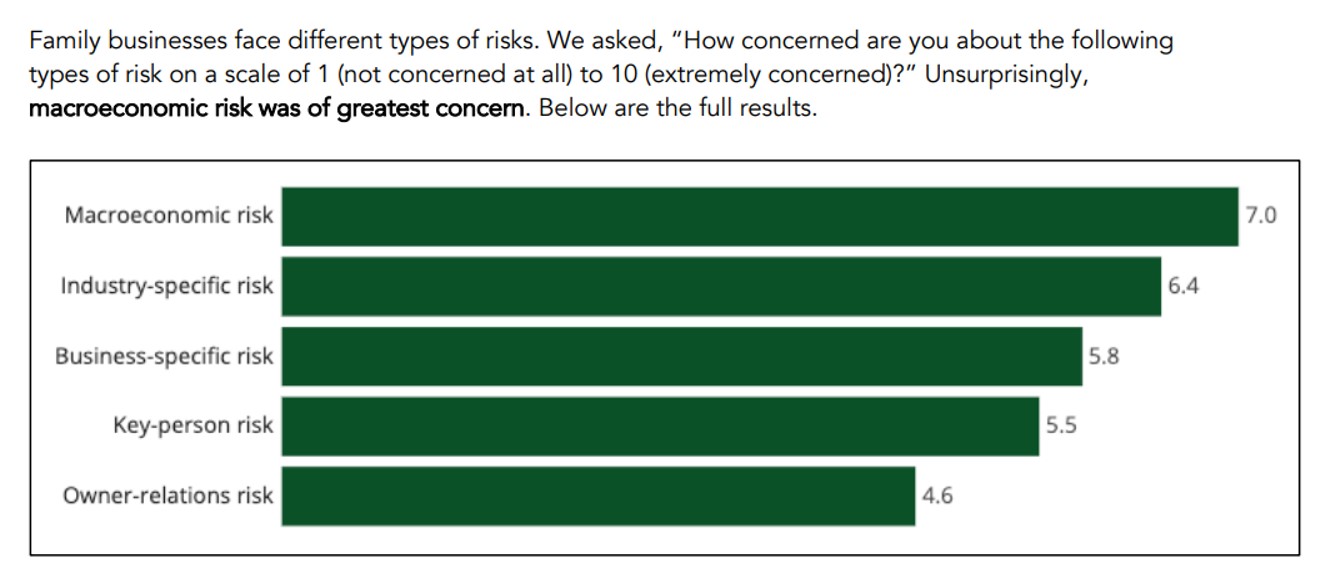 Source: Banyan.