Private Capital Funds Face $5.5 Billion Performance Reporting Bill - Study
Tom Burroughes, Group Editor , 23 February 2021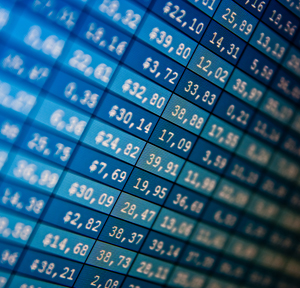 The sum shows how many resources are used in reporting timely data on investment performance to clients, a crucial area for the wealth management industry and an important driver of fintech spending.
Managers of private capital funds will have to fork out around $5.5 billion in the next five years to satisfy investor demands for performance data, shedding light on how client reporting remains a major concern in financial services, a new report said.

Private capital funds in China face growing demands for transparency as mainstream investors increasingly turn to the sector to chase the higher returns it offers, research from Netherlands-listed Intertrust shows.

"For LPs in China, 'performance' is more than just returns. They want updates on KPIs such as cash or debt levels, daily sales or rent arrears and SLAs, all of which show how a business is being run in a complex market. GPs [general partners] must focus more than ever on giving LPs the reassurance that comes with good information. This is only good investor relations at a time when there are immense opportunities in China and they need to increasingly compete for additional capital commitments," James Donnan, regional MD, Asia-Pacific at Intertrust Group, said.

Its study, called The future private capital CFO: Evolving in a digital age and created in partnership with Global Custodian, shows that chief financial officers at private capital funds in China expect their limited partners to demand more frequent data updates over the next few years.

High-quality, easy-to-understand reporting, wealth management practitioners say, is often a way for the industry to gain an edge in a field where so many offerings are increasingly commoditised.
A global sample of more than 300 chief financial officers at private capital funds were surveyed between 20 November 2020 and 26 January 2021, including 54 in China.

In China, eight out of 10 (80 per cent) of respondents to Intertrust's study expect investors to seek live or daily portfolio performance information and 71 expcted such spending on operational service level agreements. More than half (58 per cent) of the CFOs in China (57 per cent globally) expect a need for daily or live updates on cybersecurity and 40 per cent (51 per cent globally) on environmental, social and corporate governance.

China's CFOs expect that higher priority will be placed on portfolio performance and SLAs than their peers elsewhere: 64 per cent and 50 per cent of CFOs globally anticipate live or daily updates will be required for these respectively.