Reports
Net Profits Surge At DBS In Q1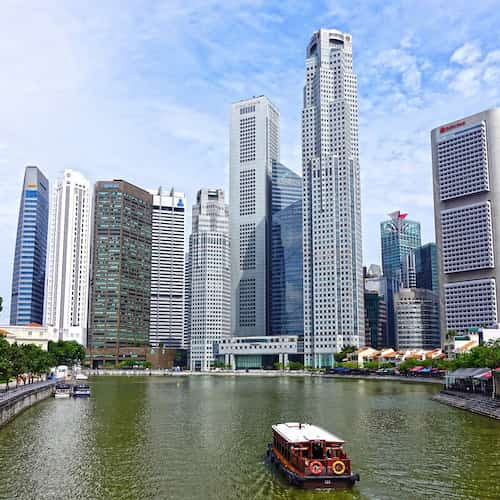 One factor behind the big results improvement was that allowances for bad loans fell dramatically as the global pandemic situation improved, DBS said.
Late last week, Singapore-based DBS reported that its net profit for the first quarter of 2021 stood at S$2.01 billion ($1.51 billion), rising 72 per cent year-on-year, helped by rising loans, deposits and fee income.

Allowances for non-performing loans, which had risen a year ago as the pandemic struck, have been dialled back to the levels before COVID-19, the banking group said. In Q1, there was a general allowance write-back of S$190 million, it said in a statement.

Net interest income rose by 2 per cent on an adjusted basis to S$2.11 billion; net interest margins held steady at 1.49 per cent.

"Wealth management loans also grew from healthy investor risk appetite," the bank said. Wealth management fees rose by 24 per cent year-on-year to a record S$519 million. Investment banking fees rose by 36 per cent year-on-year to S$49 million, it said. Costs rose by 2 per cent from a year earlier, at S$1.59 billion.

"This has been an extraordinary quarter for our business as we fired on all cylinders. Loan and deposit growth were robust, fees were strong and treasury had a record performance. At the same time, we remained disciplined on costs while asset quality was resilient," DBS chief executive Piyush Gupta said.