Offshore
Hong Kong Could Leapfrog Switzerland As Cross-Border Wealth Hub - BCG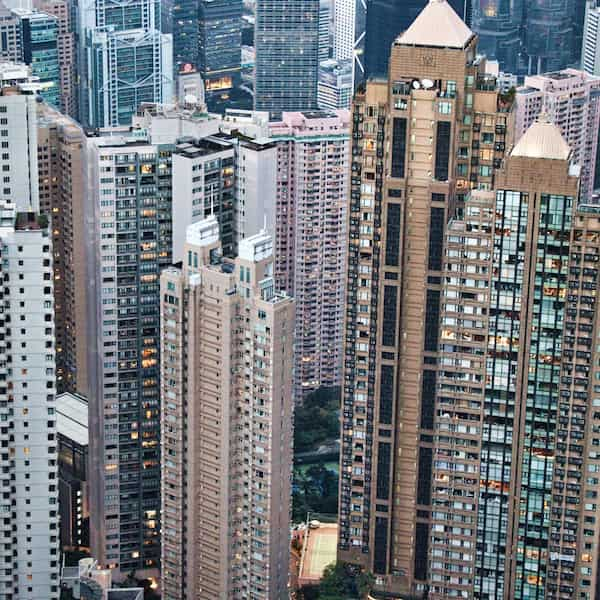 Hong Kong has had more than its fair share of challenges but BCG predicts it will actually overtake Switzerland as the world's largest cross-border wealth hub, as measured in assets, by the middle of this decade.
Hong Kong is slated to overtake Switzerland as the world's largest offshore financial centre by 2025, a wealth management report predicts – perhaps controversially so given the geopolitical upheavals affecting the Asian jurisdiction.
Any predictions that the former British colony might lose its edge because of Beijing's imposition of a new national security law in 2020, or because of how other Chinese cities such as Shanghai are being developed, appear misplaced. That's at least the view of Boston Consulting Group, in its report on global wealth trends last week.
"Switzerland was the largest cross-border booking centre in 2020. But we expect Hong Kong to take the lead in 2023 by overall size, with strong inflows from mainland China driving AuM to a staggering $3.2 trillion by 2025, a compound annual growth rate of 8.5 per cent," the organisation said.
One force expected to bolster Hong Kong is the Wealth Management Connect system, which has been set up to forge financial links within the region. The WMC, covering the Greater Bay Area, is slated to go ahead after an announcement last year by the People's Bank of China, the Hong Kong Monetary Authority and the Monetary Authority of Macao. Adding to links between Hong Kong's and the mainland's stock exchanges in Shanghai and Shenzhen, the regime is designed to intensify investment and capital flows. However, rollout has been held up as a result of the pandemic.
In 2020, the rankings of "leading cross-border" centres were, in descending order: Switzerland, Hong Kong, Singapore, the US, the Channel Islands and Isle of Man, the United Arab Emirates, the UK mainland, Luxembourg, Monaco, and Liechtenstein. In 2025, BCG predicts the following ranking: Hong Kong, Switzerland, Singapore, the US, the UAE, the Channel Islands and Isle of Man, the UK mainland, Luxembourg, Monaco, and Liechtenstein.
As of 2020, Switzerland had $2.4 trillion of wealth, followed by Hong Kong with $2.1 trillion and Singapore at $1.2 trillion.
Besides strong regional wealth growth in Asia – feeding the prosperity of Hong Kong and Singapore – another factor, not explicitly mentioned in the BCG report, is the demise of bank secrecy in Switzerland, at least in terms of cross-border clients. The Alpine state has also had negative official central bank interest rates for more than half a decade, which can squeeze clients' Swiss franc-denominated holdings.
The position of the UK mainland as a major offshore centre, when coupled with the Crown Dependencies and British Overseas Territories, is notable because it suggests that the impact of Brexit has been muted – so far. Luxembourg, in eighth place for 2020 and 2025, is the highest ranked European Union member state to be in the cross-border rankings.