New Products
smartKYC Extends Language Coverage, Taps Rising India Wealth Story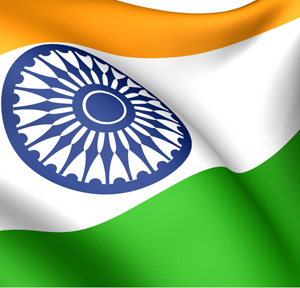 The ranks of Indian ultra-HNW individuals are expected to rise rapidly in coming years, outpacing those of Asia as a whole. To perform KYC checks adequately, accessing Hindi-language sources of information - a big area - is essential.
smartKYC, the advanced enterprise solution for KYC due diligence automation, has added the Hindi language and script to its multilingual natural language processing technology. This comes at a time when advisors need to obtain information from a raft of different language sources in order to stay on top of KYC workflows.
The UK-based firm's technology now processes and analyses more than 35 different languages in writing systems including Latin, Chinese, Arabic and Devanagari, it said.
Financial institutions often need to carry out enhanced background checks on clients, particularly those operating in certain jurisdictions or sectors. This presents significant challenges due to the names and various permutations that need to be searched with linguistic and cultural sensitivity, the firm said in a statement.
Natural multi-language processing technology identifies all textual elements in a piece of text regardless of source language or script. smartKYC reviews the findings in native language, first to avoid any loss of meaning pre-translation and then to produce an English version for review to ensure that nothing is "lost in translation."
"Banks with an international element to their client base, whether it is by way of a client's birth, domicile or footprint, monitoring the English language content alone will expose the bank to the risk of missing important information. Extracting intelligence with precision from foreign language sources is essential," Hugo Chamberlain, chief operating officer, smartKYC, said.
The additional language coverage is particularly pertinent for financial organisations dealing with ultra-high net worth clients as recent research from Knight Frank, suggesting that India will see a 63 per cent increase in this group by 2025. This will outpace the global average of 24 per cent and the Asia average of 38 per cent.
India publishes more than 1,000 Hindi dailies with circulations of around 80 million, compared with 250 English dailies with circulations of 40 million.