People Moves
Citigroup Names Sustainability, Corporate Transitions Head In Asia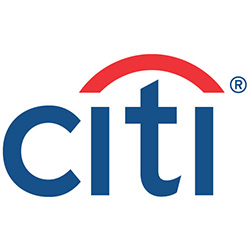 The appointment in Asia speaks to how "sustainability" remains a hot-button subject for banks and wealth managers.
Citigroup has appointed Rapheal Mun to the new position of head of sustainability and corporate transitions of the US-based group's banking, capital markets and advisory group in Asia-Pacific.
She will be relocating to Singapore from London.
Mun will work with sector, country and product teams to drive strategic sustainability dialogue with the firm's clients in order to maximise the business opportunities generated by the global shift towards more sustainable business practices.
Currently, Mun is a senior banker in project and infrastructure finance for Europe, Middle East and Africa where she has originated and executed numerous innovative and market-leading financings, with a focus on renewables and energy transition. She has more than 19 years' experience across structured finance, infrastructure, power, energy and real estate.
Citi's SCT team was formed in May 2020 and is co-headed by New York-based Bridget Fawcett and London-based Keith Tuffley. Mun will report to Jan Metzger, head of APAC BCMA with matrix reporting lines to Keith Tuffley and Amol Gupte, Citi country officer Singapore.
"Finance has a critical role to play in supporting other companies in developing more sustainable business models. As a firm we see this not just an opportunity to lead, it's also an opportunity to work with our clients to achieve their sustainability goals, decarbonise their businesses, and to be the world's leading bank in driving the transition to a net-zero emissions economy. Asia-Pacific is core to this mission and Raphael will be a great partner for our clients in the region," Keith Tuffley, said.
"This new position in the region underlines the role Asia-Pacific has to play in Citi's sustainability strategy and delivering best-in-class solutions to our clients across the region. Many are actively seeking solutions by investing in new technologies and innovations, pursuing M&A activity, and raising green capital to fund their sustainability ambitions. I am delighted to welcome Raphael to the region and I am confident she will lead the team to build further on the progress we are already making," said Jan Metzger.
Year to date, Citi has raised over $30 billion in sustainable financing for Asian clients, a record year already for the bank, it said.