Offshore
How Jersey Came Through COVID-19 And What's Next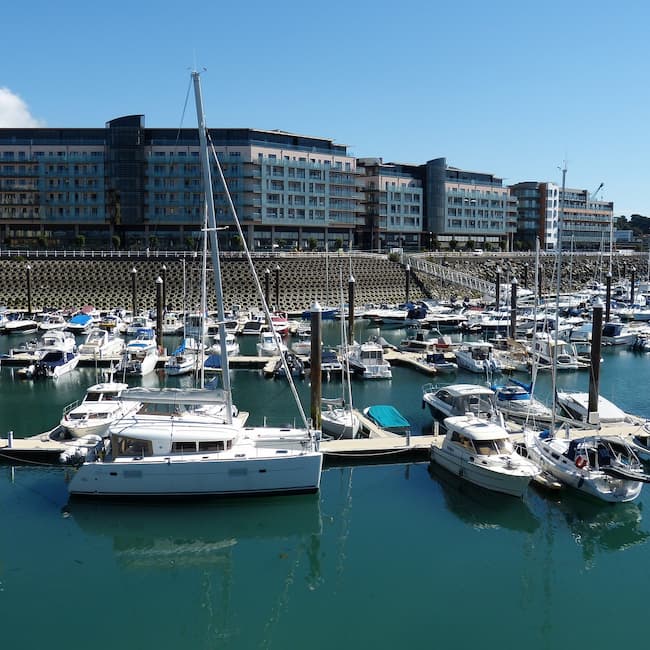 We talk to Jersey Finance on how the island has coped with the pandemic, the impact on its status as an international financial centre, and what the future holds with forces such as Brexit playing out.
This news service recently took at look at developments in international financial centres to see how they've coped with COVID-19 and what that says about their competitive edge. Here, this news service looks at a jurisdiction that appears to be in robust shape – Jersey. We talk to Rob Moore, director, UK, Jersey Finance, the promotional body, made up of public and private sector organisations, in the island.
Are there any specific services that have opened up in the last 18 months of disruptions? If so, what are they and how has your organisation responded/played a part? Have you seen consolidation of firms, new arrivals, for example? Have you seen jurisdictions switching focus, moving more into crypto and digital assets, for example?
One of the key challenges of lockdown was the rapid and widespread pivot to an agile way of working. Not only did that require a real commitment from the workforce, but it also required a strong existing technological infrastructure such as broadband, cloud technologies, and remote working tools.
Jersey was well placed in this regard – a large proportion of firms were already operating with sophisticated global systems that were fully integrated across the business and geared towards flexible working. The fact that Jersey has had a digital strategy in place for several years now and today has the highest average broadband speed anywhere in the world meant that firms were on the front foot, where in many other places the sudden switch meant they were instantly playing catch up.
The outcome of the restrictions hasn't resulted in any major dramatic changes to operational models but it has certainly prompted questions about business space usage. It's not a question of less office space, but rather firms are thinking more about how they can use their space to promote healthier, more collaborative, eco-friendly working environments, with an emphasis on wellbeing.
The rapid shift in mindset to accepting change has also placed a greater emphasis on potential for innovation and this is manifesting itself in a number of ways. In Jersey, for instance, the government and the regulator are actively reviewing policies on crypto and digital assets in order to serve growing demand from clients, and arm's length organisations such as Jersey Finance, Jersey Business and Digital Jersey are championing innovation in the financial services sector, from fintech to sustainable finance.
As firms move towards more hybrid employee working models too, productivity is a key concept in the spotlight. Traditional measures of productivity are no longer enough, productivity has to be seen in a new light, where specific employee circumstances, family commitments, and personal challenges are taken into account. A number of firms in Jersey have undertaken studies in this area and are finding that implementing quite simple measures that acknowledge this thinking is producing better productivity outcomes.
Following on from that, are you seeing specific services or regulatory changes being designed to serve or attract frontier markets, where adoption trends are different from established wealth markets, and the wealthy are generally at a much earlier stage in their wealth creation?
Innovation has long been a key pillar for Jersey Finance and how we position future change in the context of the industry more widely. We consult industry very closely to ascertain what new or complementary products might ease their workflows or attract new business to Jersey – the Jersey Private Fund, introduced in 2017, for instance, was a case in point and the structure is now the go-to product for small groups of sophisticated investors.
One of the differentiators for Jersey is its global reach – around 50 per cent of new business in Jersey now comes from beyond the European Union time zone. The efforts we have put into deepening relationships with markets in Asia in particular over the past decade means that we are now seeing specific interest from the Far East, typically private wealth markets for Jersey, where high net worth and ultra-HNW families are increasingly seeking sophisticated structures for asset protection and succession planning as the next generation take the reins in family businesses. This is also widening into alternative funds and sustainable finance solutions.
Given the uncertain geopolitical situation in some jurisdictions (Hong Kong, etc), has the movement to IFCs, or enquiry about such movement, been growing or particularly strong? Where in particular are people looking to go?
One of the key fallouts from the pandemic has been attitudes to change. Even before the pandemic, investors were actively tending towards hubs that could provide stability and certainty, and that's even more the case now. There has undoubtedly been a tangible shift towards jurisdictions offering high degrees of stability as well as high-quality service provision.
Jersey is seen as a safe harbour for investors seeking to protect themselves from volatility experienced elsewhere – and for good reason. It has 800 years of jurisprudence and a stable fiscal, political and economic environment. Enquiries have grown significantly since the beginning of the pandemic – the JFSC, for instance, has seen a 20 per cent increase in company incorporations in 2021 compared with 2020, with a large number of those representing migrations from other jurisdictions.
Making this transition for potential new clients as easy as possible is now a priority – and Jersey is focused on doing that by drawing on its increasingly global reach, which has continued to grow during the recent turbulent times. For example, Jersey is playing an increasingly vital role in working with and supporting the wealth management strategies of African private clients and emerging economies. By providing secure platforms, Jersey is supporting future outbound African investment and enabling institutional investors to put their capital to work, through Jersey's highly regarded structures and service providers.