Legal
The "ZXC" UK Court Decision Vs Bloomberg – What It Means For HNW Individuals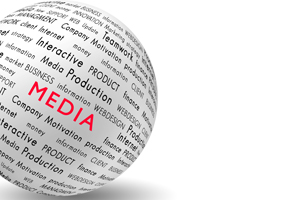 The UK Supreme Court has addressed a case regarding Bloomberg News publishing a highly confidential letter from UK law enforcement to another country, in its coverage of potential widespread corruption in the region. The case raises further questions of where the correct boundaries of privacy lie.
Privacy rights are an important battleground for high net worth individuals, as the slew of stories about various "papers" (Panama Papers, Paradise Papers and Pandora Papers) show. Global pressure for disclosure of beneficial ownership of companies and trusts is another example. Controversies around whether the European Union's GDPR regulations on data potentially clash with transfer of bank data is also illustrative of how one set of rules can clash with another. The very name, "private bank", conveys a sense of how important confidentiality is. The use by governments of test-and-trace technologies, vaccination certificates and other tools to fight COVID-19 also show that privacy is not just about hard cash, but hits us in our most intimate ways. The private clients sector includes lawyers and advisors specialising in protecting reputations of clients, sometimes using tech tools to do so, and availing themselves of such powers as Europe's "right to be forgotten" rule, enabling certain items to be scrubbed off or relegated down the list for internet searches. Naturally, some journalists aren't happy. In a recent ruling against the news, information and business services group Bloomberg, its editor-in-chief, John Micklethwait, described a recent London court ruling as a serious blow to press freedom.
This news service knows full well how difficult some of these issues are. It is therefore very pleased to share these thoughts on the recent ZXC decision in the UK Supreme Court concerning Bloomberg. The article below is written by Miranda Ching, Robin Rathmell, Edward Smith and Polly Wilkins, who are attorneys with the disputes and investigations firm Kobre & Kim. The standard editorial disclaimers apply to views of guest writers. Please jump into the conversation. Email tom.burroughes@wealthbriefing.com
.
In a landmark privacy decision with implications for HNW individuals, the UK Supreme Court confirmed this week that the starting point for individuals who are under criminal investigation but who have not been charged is that they have a reasonable expectation of privacy in the fact and details of that investigation. HNW individuals sensitive to press intrusion into their complex business and personal affairs should pay close attention to this decision, as it sheds light on the increasingly common phenomenon of having to simultaneously defend oneself against criminal allegations (particularly in the area of white collar investigations) while vigorously navigating threats to their reputation in the public domain.
A US businessman based in the UK took Bloomberg to court over an article which published details of a criminal investigation into him by a UK law enforcement body. He retained his anonymity during the trial and so is referred to in the case as 'ZXC'. UK law enforcement had issued a highly confidential, investigative request (called Mutual Legal Assistance) to a foreign government. Sharing details of their lines of enquiry, they requested that the foreign government provide information about ZXC and his employer. Bloomberg acquired a copy of this confidential letter (which ZXC also subsequently obtained during the trial process). Sensitive and confidential government information had fallen into the hands of a global media company. Bloomberg then published an article drawing from the confidential letter including details of the alleged fraud, and that law enforcement were seeking to trace potential proceeds of crime to certain bank accounts. It is worth noting here that, at the time of the article's publication, ZXC was yet to be charged with any offence.
ZXC sued Bloomberg for misuse of his private information and won. After several appeals, Bloomberg took the matter to the UK Supreme Court but once again failed. In a unanimous judgment the UK Supreme Court dismissed Bloomberg's appeal in its entirety stating that when it came to the facts and details of a criminal investigation as a category of private information "there is a legitimate starting point that there is an expectation of privacy in relation to that information."
The Supreme Court made clear that the harm done by publication was not diminished by the fact that the allegations stemmed from ZXC's business activities. Although that fact would be relevant to the analysis, "the effect of publication of information that an individual is under criminal investigation is that damage occurs whatever his characteristic or status. Indeed, ordinarily we would anticipate greater damage to a businessperson actively involved in the affairs of a large public company than to a private individual."
The Supreme Court has provided much needed certainty that a person under criminal investigation has a reasonable expectation of privacy in respect of the fact and details of that investigation up until the point of charge. However, the Supreme Court did clarify that this was not a definitive rule but a starting point for this particular category of private information. The legal position could change depending on the circumstances, for example, if someone is suspected of public rioting. Furthermore, even if you have a reasonable expectation of privacy that could still be overridden if it is in the public interest to do so. In this case, Bloomberg's public interest arguments were rejected by the court.
In particular, by rejecting the media publisher's argument that this starting point was unsound due to the legal presumption of innocence until proven guilty, the Supreme Court has strengthened the privacy rights of those facing press intrusion and a criminal investigation at the same time. In this case, Bloomberg had advance notice of a confidential criminal investigation, going so far as to ask ZXC's lawyer for comment on the same day as his client's police interview. The ruling will now give greater certainty to HNW individuals and their advisors on their rights and allow both criminal defence counsel and reputation defence lawyers working in tandem to protect a client's rights to privacy and formulate a strategy to assist with their criminal defence.
This case highlights additional key takeaways for individuals who find themselves in a similar situation to ZXC. First, it was important that ZXC's lawyers and/or advisors did not engage with the press prior to publication in such a way that would have enabled Bloomberg to claim that there was consent to the reporting the private information. Secondly, in these situations it is essential to act quickly to explain to the publisher why they are prohibited from publishing such private information (and take advice about seeking an injunction as a matter of urgency, if necessary). Thirdly, since ZXC's private information had come from a leak to Bloomberg, the law enforcement body involved was exposed to serious external accountability which no doubt would have been damaging to its underlying criminal investigation. Fourthly, once privacy is lost through mass publication it is very hard to recover your client's position, so taking steps to protect anonymity wherever possible should be considered.
There is no over-arching privacy law in the UK and the courts have been left to develop the law as they deem appropriate. Media organisations have questioned whether this is a further restriction of press freedom and that Parliament should step in to correct the perceived imbalance. However, at trial Bloomberg was heavily criticised by the judge for its lack of candour in the interim proceedings and the lack of substance in its arguments as to why naming ZXC was in the public interest. The threat of reputational damage and financial loss is very real for those who find themselves subject to government investigation for a criminal offence but yet wait in limbo for years whilst waiting for a decision as to their fate. Knowing at least that the starting point is that their involvement should remain private and not be splashed all over the news, as confirmed by the Supreme Court, should provide some solace during such uncertain times.