Statistics
Russia's Passport Power Cut To "Junk", War Upends Global Mobility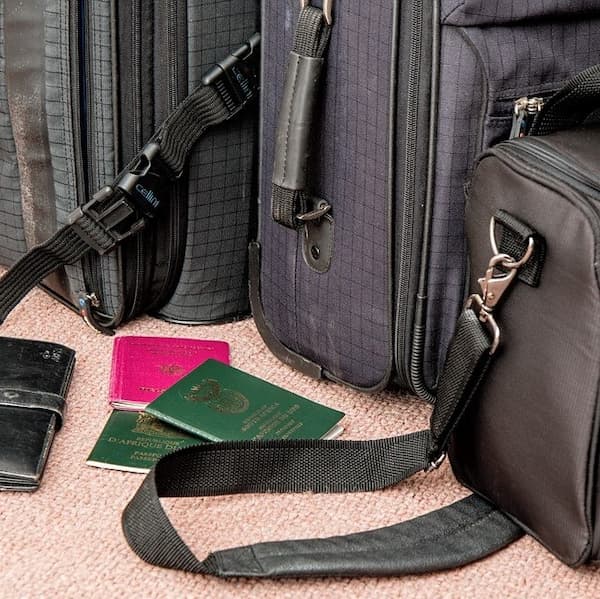 A firm tracking the travel freedoms obtained by different countries' passports noted how the Russian invasion of Ukraine in February, sparking the biggest European land war since World War II, has dramatically changed the value of certain passports, reducing those of Russians to "junk".
Russia's invasion of Ukraine has dramatically squashed travel freedom and mobility in a large chunk of the world, hitting Russians and reducing their passports to "junk" status, according to a firm advising on the market for "golden visas."
While a new kind of "Iron Curtain" falls on Russia, Ukrainians have found their ability to move has jumped because countries have opened doors to Ukrainians fleeing the country, noted Henley & Partners.
According to the latest Henley Passport Index, which is based on exclusive and official data from the International Air Transport Association, Ukraine has a visa-free/visa-on-arrival score of 143, a record high for the country. Ukraine ranks 34th on the index (having climbed 26 places since 2012), while Russia trails behind in 49th place, with a score of 117 – a gap that is likely to increase even further in the coming months as a result of the conflict, Henley & Partners said.
"As the value of the Russian passport rapidly declines and the world opens its doors to Ukrainians, it is abundantly clear that the passport you hold determines your fate and dramatically impacts the opportunities you have. While it is impossible to predict what the world will look like in the shadow of a new Cold War, the latest index suggests that the divide between Russia and much of the Western world will only increase," Dr Christian H Kaelin, chairman of Henley & Partners and the inventor of the passport index concept, said.
The firm issues various measures of how much freedom or not a passport grants a person to move around the world. In some ways such movement is a barometer of how "globalised" the world is, and is a measure that wealth managers, among others, can track to get a sense of their clients' personal and business lives.
Russia's invasion of Ukraine has triggered the worst refugee crisis in Europe since World War II, with more than four million Ukrainians having fled to neighbouring countries. The US, the European Union, Canada, the UK and other nations have imposed harsh economic sanctions on Russia, in particular oligarchs and others linked to Russian president Vladimir Putin. Russia has also been kicked from the SWIFT banking network. The measures raise questions about what wealth managers, lawyers and others should do about Russian clients more generally. The UK has halted its Tier 1 investor visa regime which is aimed at high net worth individuals. Russians were among the most enthusiastic applicants.
In other measures, the EU, the US, Canada, and other Western countries have closed their airspaces to Russian air carriers, imposed stiff travel bans on individual Russian citizens, and in many cases have stopped processing visa applications altogether.